Just because your room is small doesn't mean it can't have loads of style! With the right pieces and décor, you can have a space that'll put five-star hotels to shame. With some help from our friends from Pottery Barn, here're some tips and tricks for choosing furniture and decorating a small space.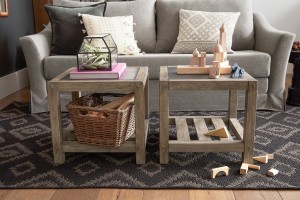 Double duty furniture
When it comes to decorating and furnishing small spaces, look for furniture that can serve more than one function. For example, an ottoman placed at the end of a sofa will create an instant sectional for extra seating or another surface to rest serving trays on when guests come over. Likewise, a sturdy stool can serve as both a seat and as an emergency side table when needed.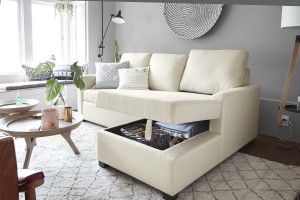 Special storage
Keep an eye out for furniture with hidden storage compartments like lift coffee tables. Substitute a small dresser or desk for a side table or an entertainment center and use the drawers for storage. You can even add a couple of baskets to your bookshelves to add extra stealthy storage where you need it most.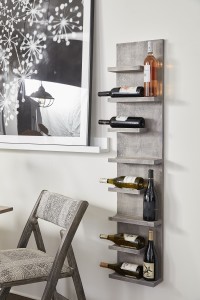 See-through furniture
Using see-through furniture, or furniture that doesn't obstruct one's view of the whole space, can make a rook seem bigger and airier. Glass tables and shelves, bookcases without sides and acrylic chairs can look as if they take up less space, even if they might not.

Go natural
Mounting a mirror across from a window will make the room seem brighter (thank you, natural lighting) and more spacious. You can also place plants begin chairs or in corners to achieve the same airy look.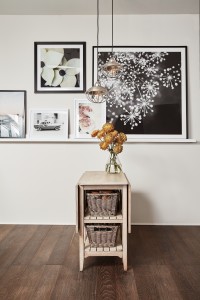 Keep the center clear
When choosing a layout for your furniture, utilize the room's perimeter. Line your furniture around the edges and leave the center free for some easy foot traffic. The openness will make the room look bigger. If you feel that the room looks a bit empty, you can always place a pretty throw rug in the center!