Filipina musical genius Cecile Licad will reunite with the Philippine Philharmonic Orchestra (PPO) for a special concert titled "Cecile Licad Chopin in the Key of C" on Oct. 27, 2017, 8:00 p.m. at the CCP Main Theater.
The concert will feature Chopin's timeless masterpieces "Concerto No. 1 in E Minor" and "Concerto No. 2 in C Minor." The concert will be conducted by Olicier Ochanine, former music director and principal conductor of the PPO, and is part of Rustan's 65th anniversary celebrations.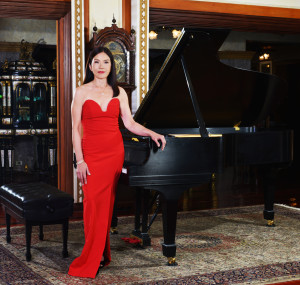 Cecile started out as a child prodigy, having discovered her passion for music at the tender age of three. She mentored under Rosario Picazo, and debuted as a soloist with the PPO when she was seven years old. She is one of the youngest recipients of the prestigious Leventritt Gold Medal, which she won at the age of 19.
"I'm so greatly honored to be part of Rustan's impressive 65th anniversary. After traveling the world and performing on different stages before different audiences, it feels good to be home and to play for my fellow Filipinos," says Licad.
Tickets are available at P5,000.00, P3,000.00, P1,000.00 and P500.00. All proceeds from the concert will go to the San Pablo Apostol Parish Church in Tondo. The concert was made possible by Rustan's in partnership with the Cultural Center of the Philippines and Philippine Italian Association, and in cooperation with The Peninsula Manila and the L'Opera Ristorante Italiano.
For ticket sales and inquiries, contact the CCP Box Office at 832 37 04 or 06 and Ticketworld at 891 99 99.