This year, City of Dreams started the holidays with a European-themed décor, replete with two towering 22-foot nutcrackers, life-size Santa's log cabin and sleigh at the main entrance  — against a backdrop of a towering Christmas tree!
Parañaque City Mayor Edwin Olivarez and his wife Janet, Parañaque First District Rep. Eric Olivarez, Belle Corp. Vice Chair Willy Ocier and City of Dreams Manila property president Geoff Andres spearheaded the lighting ceremony and were joined by celebrity Karylle Yuzon and Miss  Earth Philippines 2017's: Miss Eco-Tourism Vanessa Mae Castillo and Miss Fire Nelza Bautista.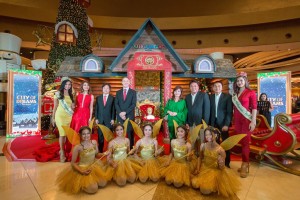 (Ms. Earth Philippines 2017-Ms. Eco-Tourism Vanessa Mae Castillo, Karylle Yuzon, Belle Corporation vice chair Willy Ocier, City of Dreams Manila property president Geoff Andres, Mrs. Janet Olivares, Parañaque City Mayor Edwin Olivarez, Parañaque First District Congressman Eric Olivarez and Miss Earth Philippines 2017-Fire Nelza Bautista spearheaded the lighting ceremony, together with the Southside ballerinas)
Karylle also serenaded guests with classic holiday songs "Carol of the bells," "Angels We Have Heard on High" and "All I Want for Christmas is You." Hosted by Chaos Night Club entertainment manager and coincidentally Miss World Philippines 2017 finalist Cristina Coloma, the program also featured an eight-piece ensemble from the Manila Symphony Orchestra with DJ Mica Atkinson and the Southside ballerinas.
In his welcome remarks, Andres attributed the property's Christmas décor concept to the Danish designer Creation Group, which has designed amusement parks, malls, family entertainment spaces and hotels and restaurants; and Tema Design Philippines which executed the displays and various fiberglass installations.
During holiday weekends, Santa will be present at the log cabin installed at the main entrance to distribute sweet treats to guests. Various choirs will perform holiday melodies also every weekend up to Dec. 25 at The Shops on the upper ground against a cluster of golden Christmas trees with fairies in flight. For magical photo-ops, a 22-foot teddy bear covered in LED lights will be a favored backdrop at the garden by Nobu Hotel, as it sets the holiday mood and illuminates the integrated resort's outdoor and garden space.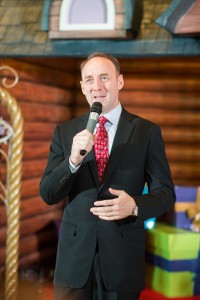 (City of Dreams Manila's property president Geoff Andres rendered his welcome remarks during the Christmas Tree Lighting Ceremony)
DreamPlay will also hold its annual Christmas-themed activity "Shrek the Halls" from Dec. 2 to Jan. 2. Staycation packages at Crown Towers Manila, Nobu Hotel Manila and Hyatt will also be offered until Dec. 31. To top it all off, City of Dreams Manila will also host New Year's Eve countdown parties at Chaos and CenterPlay, which will highlight top local performing artists including True Faith on Dec. 31.
For inquiries and reservations, guests can call 800 8080, email guestservices@cod-manila.com, or visit www.cityofdreamsmanila.com. Dream Rewards membership sign-up is free.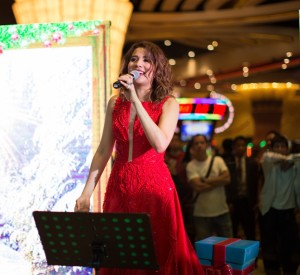 (Karylle serenaded the audience with holiday melodies at City of Dreams Manila's Christmas Tree Lighting Ceremony)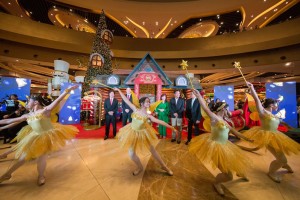 (Southside ballerinas performed a special dance number)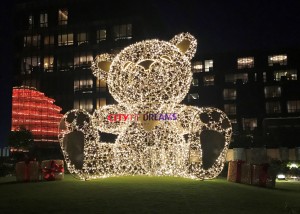 (A 22-foot teddy bear covered in LED lights at the garden area near the Nobu pool)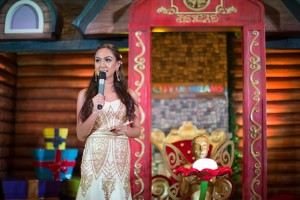 (Chaos Entertainment Manager and Miss World Philippines 2017 finalist Cristina Coloma hosted the event)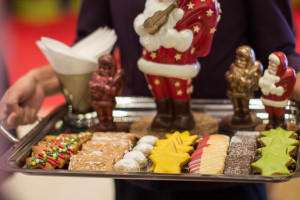 (Yuletide themed cookies at the Christmas tree lighting ceremony)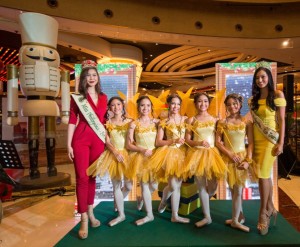 (Miss Earth Philippines 2017-Fire Nelza Bautista and Miss Earth Philippines 2017-Eco-Tourism Vanessa Mae Castillo flank the Southside ballerinas)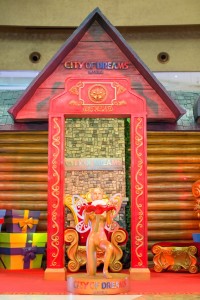 (The European-themed decor of the Christmas celebration of City of Dreams Manila)