It's the season to be jolly with these towering beacons of the holidays. Which one's your kind of tree?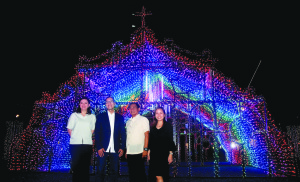 Aurora of Manila at Vertis Northern Lights
Northerners had their own spectacular lights show at the first ever Vertis Northern Lights, an enchanting Christmas fête. The show aimed to bring people together in the spirit of gratitude and joy. The Cathedral transformed into a magical wonderland after being covered with thousands of Christmas lights, cyber spheres, meteor lights and lasers in various colors. The spectacle was inspired by the Filipino tradition of Simbang Gabi.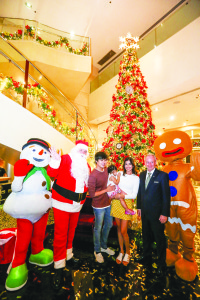 Merry at the Marriott
Marriott Manila's Christmas celebration kicked off with a dazzling performance by the main cast of Resorts World Manila's Chitty Chitty Bang Bang, as well as enchanting carols by Colegio de Santa Rosa's Himig Roseña. General manager Bruce Winton lit up the Christmas tree with some help from students from the Philippine School of the Deaf. The tree was a 20-foot stunner decked out in holiday ornaments, while a life-sized gingerbread train at the lobby carried delightful goodies and hampers for guests.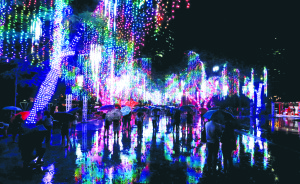 Dazes at the Festival of Lights at Ayala Triangle Gardens
Ayala Triangle Gardens was a gorgeous spectacle of light during the launch of the Festival of Lights. Running until Jan. 7, the Festival of Lights is one of the most anticipated yuletide events in Makati City. The expertly choreographed lights and sound show was masterminded by award-winning director Voltaire de Jesus and Luther Gumia. More than 1.6 million LED lights were used for the light show, while a musical scoring of three medleys with distinct themes – Pinoy Fiesta by Roy del Valle, Traditional Christmas by Von de Guzman and Techno by Tris Sunguitan.