Long before she topped the Vice-Presidential surveys, Camarines Sur Rep. Leni Robredo has already been a woman whose ultimate style is in her substance. Read more about her in this exclusive story from 2013.
Text by BüM D. TENORIO JR. 
Photography by MAU MAURICIOÂ 
A miracle worker she is not. But it is from this limitation that she intends to prove her mettle in public service. A magician she is not. But it is through her vision and will power, and not through illusions and maneuverings, that she proposes to effect change in the lives of other people.
Maria Leonor "Leni" Gerona Robredo, first-time public servant as representative of the third district of Camarines Sur, is confident she will deliver the goods to her constituents, not only because it is her mandate, but also because it is in her blood.
For Leni, a no-nonsense lawyer, fulfilling her mandate to the people is also her virtual connection to her beloved husband. She believes that if she does good for her district, she will be connected more and more to him — even if in spirit.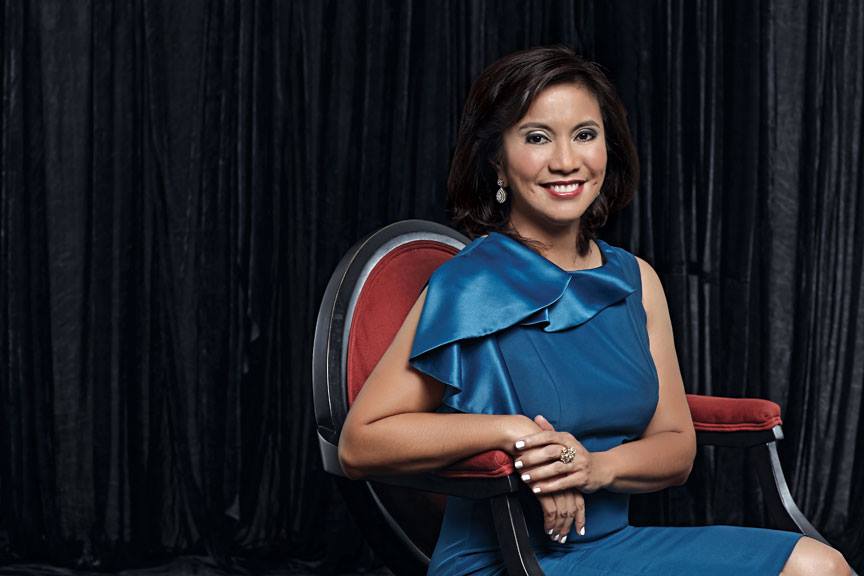 "I am sure Jesse is laughing hard now in heaven. Kinakantyawan nya ako," she says of the possible reaction of her husband about her recent success in politics.
"I think my husband is happy that I allowed myself to be pushed into this (politics). Even before, he would tell me, 'Alam mo Mama, pwedeng-pwede ka (sa politika.) Magsabi ka lang ng Yes.' But he knew I did not want to. All my life, my work was to support Jesse, our children. I am very meek and I was very content being in the background. When I finally did (allow myself to) enter politics, I'm sure natawa siya."
"My decision to run is not romantic at all. It's not that people needed me. I have to be honest, I decided to run because our party (Liberal Party) was crumbling in the district. The feeling that I had a mission, that people needed me, it started after I went around. If you ask me, what was the driving force, it was purely political. Nakakahiya mang aminin, but that's the truth," Leni says, her eyes registering utmost honesty.
Leni ran against Nelly Villafuerte, who belongs to a politically prominent family in Camarines Sur. She got an overwhelming lead of almost 100,000 votes — notwithstanding that her skin tone grew 20 shades darker after the elections.
In the wake of her success, Leni finds the handiwork of God and the goodwill her husband left behind to the people. "The first few months after I filed my certificate of candidacy, I felt so insecure because I did not have money. I know that an election requires a lot of money. I did not have an organization because my husband never ran outside Naga. My district was Naga City plus seven other towns. Of these eight LGU districts, only one mayor was supporting me. Of 186 barangays, only 24 barangay captains were for me when I started campaigning. Alam ko, ang dala ko lang pangalan ng asawa ko at sipag. Alam ko na yun lang ang aking political capital," she recalls.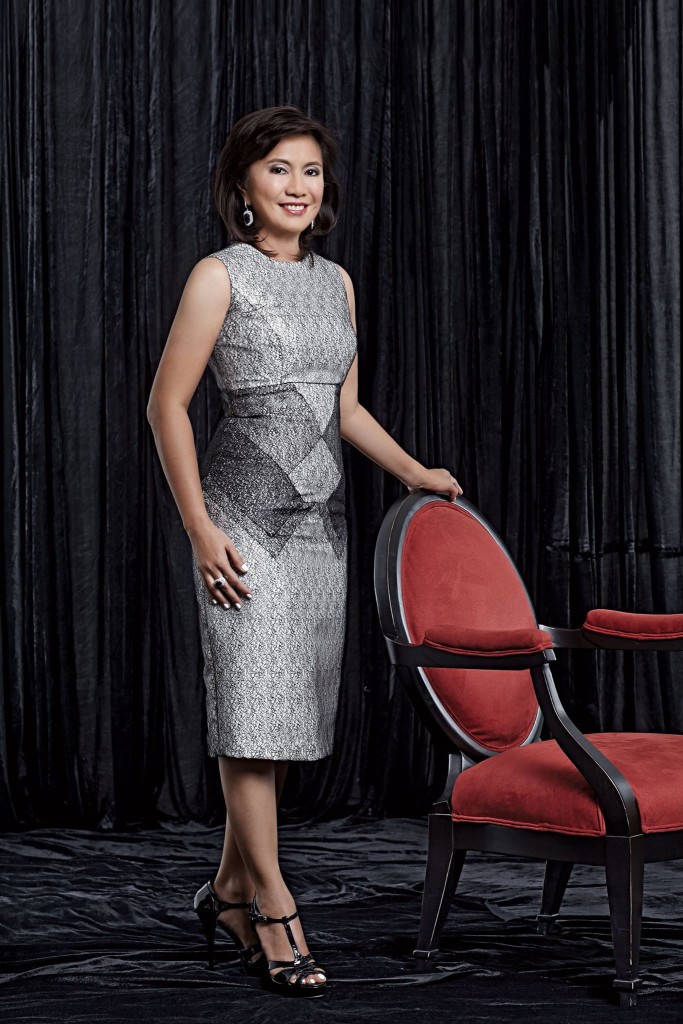 Her insecurities were to dissipate when campaign period kicked off. Independent survey groups showed initial results that Leni had the numbers. She was progressive in her campaign style, beginning her day at 5 a.m. and ending it at 1 a.m. the following day.
With the responsibility of a congresswoman loaded on her shoulders now, Leni is aware that she can be vulnerable to power. "That is what I always pray for — to not be affected by power. When I was in Naga, I was obscure. I was content just working without being noticed. Then all of a sudden, my husband died, all the attention was on us. It's scary in the sense that unang una, baka magustuhan mo. Pangalawa, it might change you. I am always aware of that," she admits.
So far, what is Leni's verdict on herself?
"I'm still okay. I don't look or crave for attention. Uncomfortable pa ako na pinapansin. Every day, I have to remind myself to not be affected by this kasi lahat ito ay dadaan lang. Once you lose yourself in this world, pati ang mga paniniwala mo, baka ma-corrupt," she adds.
And if that kind of thinking will be used to judge Leni's style of public service, the people she serves in her district are in for a decent and valuable leadership. She's no miracle worker. Not even a magician.
But Leni has the resolute will to be a doer. She does not need to promise to be good at that. It's already in her system — the framework of which she successfully adopted from her loving departed. In sincere and competent public service, Leni and Jesse are together again.
Editor's note: The original article featuring these excerpts was first featured in PeopleAsia's August – September 2013. 
Read about more of Leni's reminisces of her husband and ultimate motivation & inspiration in this story.