It's almost impossible to fully repay a mother's love, but a heartfelt attempt or two will never go by unappreciated. Even if she'll never say so, never let that stop you from trying.
Let her fantasies of undisturbed relaxation and indulgence come to life at the City of Dreams.
FEAST: Remember the days when mom was always up before the sun was up to make you lunch everyday for school? Turn the tables and let her be the one to feast.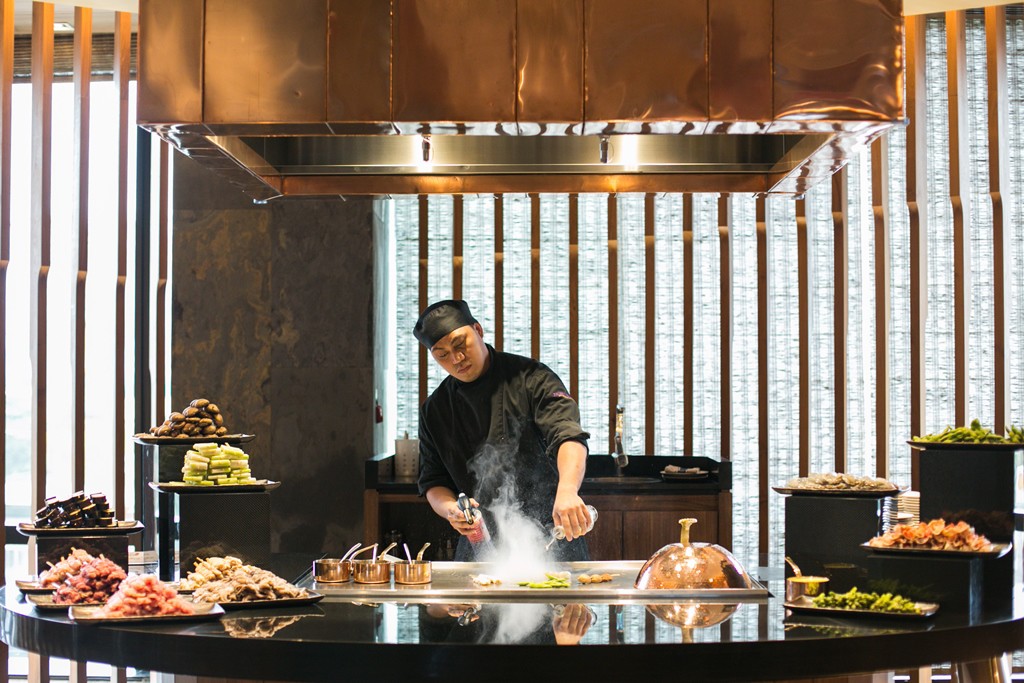 (Fresh seafood prepared Teppanyaki style at Nobu Restaurant)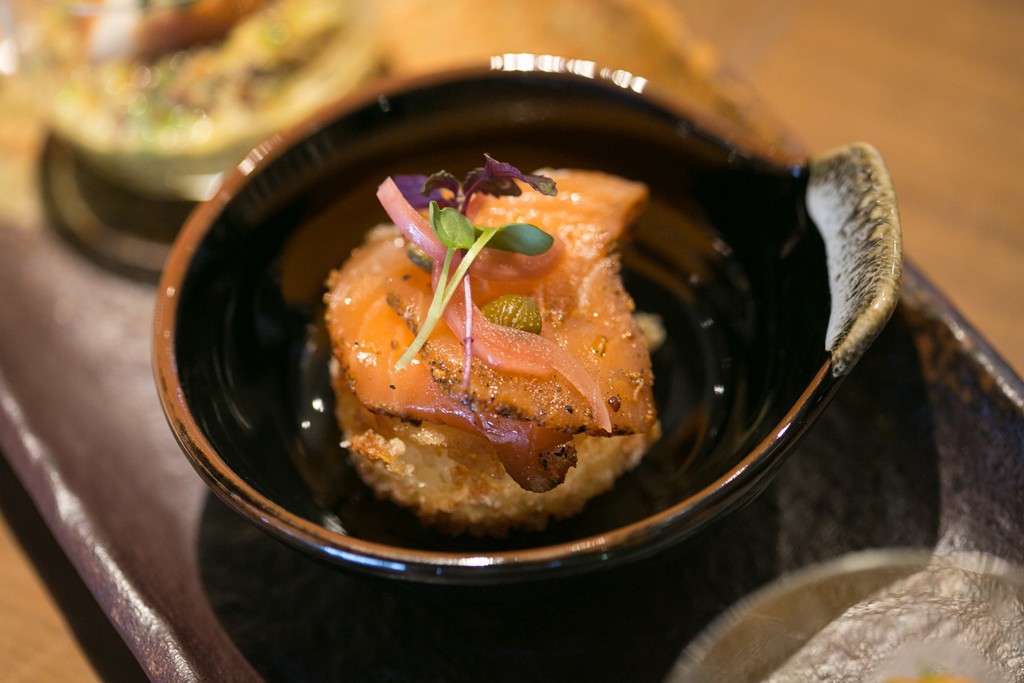 (Bagel and Lox at Nobu Restaurant)
The Tasting Room: European haute cuisine from 6p.m. to 11p.m. 
The five-course tasting menu begins with the Duck Leg Confit followed by Atlantic Ocean Calamari with Black Truffle, Pork, Iberico Milk and Tomato Juice. One of the restaurant's signature dishes, the 52 Degree Egg, comes next, aptly introducing the evening's entrée – the 65 Degree Pigeon Fillet with peas, coffee raviolis, Jerusalem artichoke, and cocoa sauce. A creamy Pear Sorbet concludes the meal. (P3,300++ per person / P4,500++ per head with wine pairing).
Sunday Brunch at Nobu Manila: Over 50 unique treats from 11:30a.m. to 3p.m.
Live action stations and mouth-watering pass-around culinary delights include favorites such as Sea Bass Jalapeño, Okonomi Yaki, and some of Chef Nobu Matsuhisa's signature dishes such as Tuna Tataki in Cilantro Dressing, and White Fish Tiradito. The Matcha White Ganache Chocolate Fountain with condiments and the oven-baked warm chocolate cake conclude the feast
(P2,800++ with non-alcholic beverages / P4,580++ for free flowing Moet & Chandon and selected wines and beer. Kids ages six to 12 years old dine at half price, while those five and below are free-of-charge).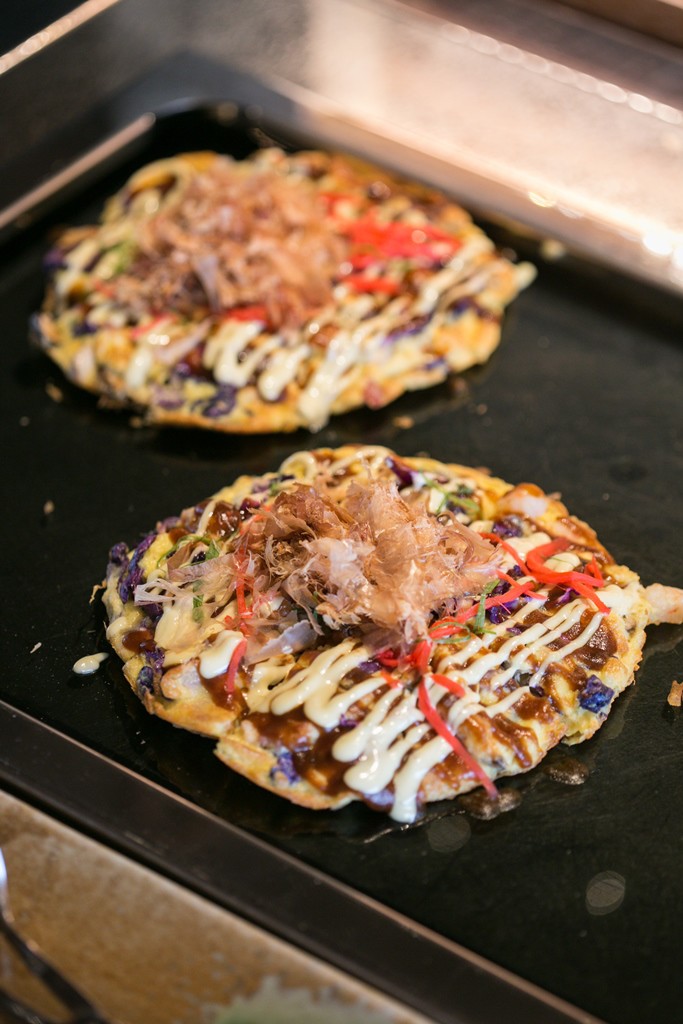 (Okonomiyaki at Nobu Restaurant)
Sunday dinner at Nobu Manila: Japanese-Peruvian cusine from 6p.m. to 11p.m.
Enjoy the seven-course Omakase dinner at the innovative and stylish Nobu restaurant. Dinner includes Seafood Ceviche with Yuzu Jelly; Chef Selected Assorted Sushi; White Fish Sashimi with Mango Salsa; Tuna with Sesame Ginger Dressing; Pan Seared Salmon, Roasted Jalapeno Emulsion, and Grilled Shishito; Aka Miso Braised Short Ribs with Nobu Style Cauliflower Risotto; and Sakura Tofu Cheesecake with Macerated Strawberries (Php3,800++ per head).
Red Ginger: May 6 to May 8
Try your best not to get overwhelmed by a wide array of Southeast Asian a la carte delights including Massaman Prawn Curry Puff; Red Ginger Seafood Platter; Mussels Steamed with Chili, Lemongrass and Ginger; Singaporean Style Pork Satay; Vietnamese Style Crispy Egg Noodle Pancake with Assorted Seafood; Charcoal Grill Pompano Fish; and desserts such as White Chocolate "Bamboo" with Mango and Passion Fruit; and Jackfruit and Coconut Parfait.
SLEEP: What about all the nights she stayed up with you helping with homework or reading you bedtime stories? A good night's sleep for mom has been long overdue.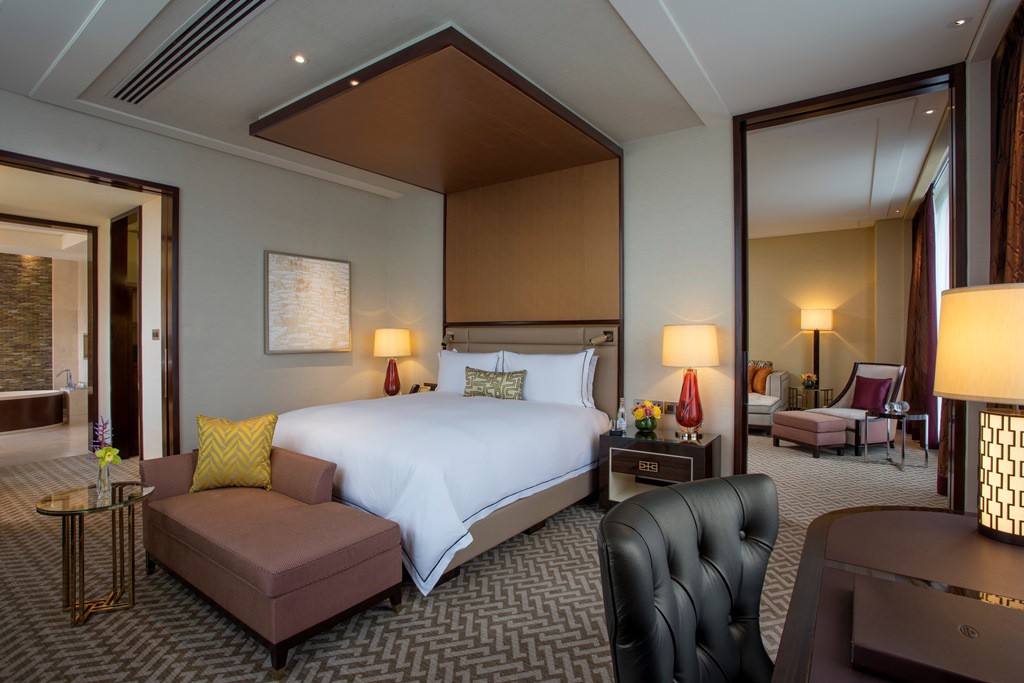 (Crown Towers Executive Suite)
Crown Towers: April 1 to December 31, 2016
Mom's staycation includes an overnight accommodation for two with breakfast at Crystal Lounge and an eight-course dining experience at The Tasting Room during their stay. Choose from five different room types to suit what mom likes best!
Nobu Hotel: May 1 to 31, 2016
Just because mom never deserves to settle for anything less than what she truly wants, another option is an overnight package for two at Nobu Hotel offering four room categories, inclusive of breakfast at the Nobu Manila restaurant and a one-hour massage at Nobu Spa, as well as a special flower box arrangement.
INDULGE: Never forget that mom might've saved up to buy you all the things you wanted while you were growing up, putting her wants and needs second to yours. It's her turn to be spoiled by you now.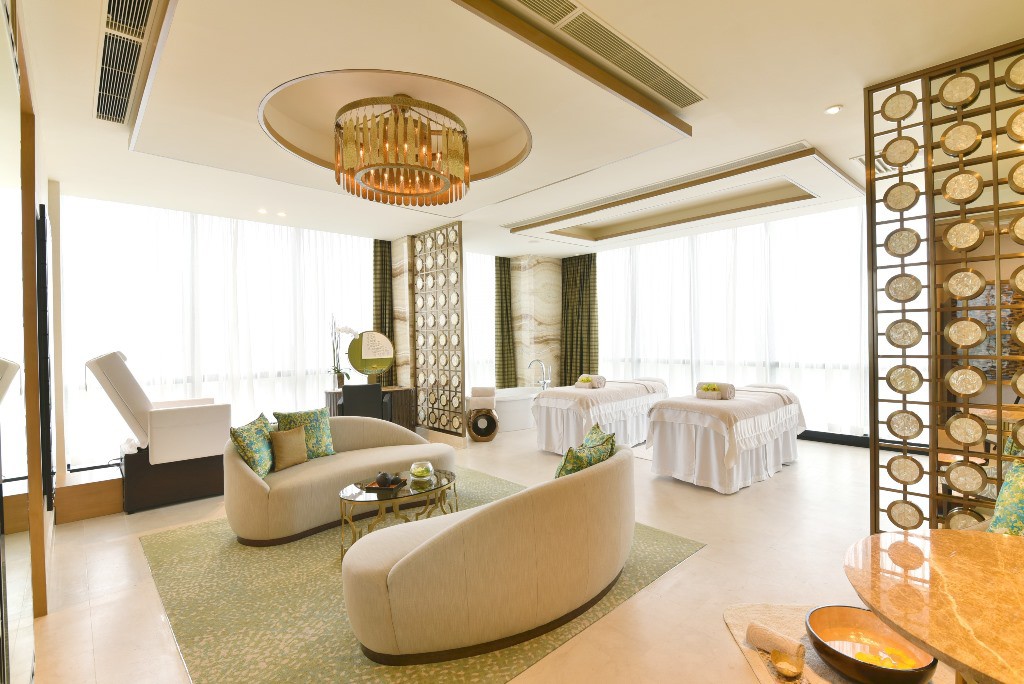 (The Crown Spa suite)
Crown Spa: Mother's Day Promo Rose Infinity from May 2 to May 15, 2016 
Wow mom with personalized skincare consultations at the spa when she avails of either the "Clear Your Mind" treatment, comprising of a 90-minute massage and a 30-minute facial (P6,300 with a free 15ml Rose Infinity Eye Cream). There's also the "Rejuvenation" package, which includes a 30-minute bath ritual, 30-minute body exfoliation, 60-minute massage, and 90-minute Crown Personalized Facial (P9,300 with a 50ml Rose Infinity Moisturizer). Moms must quote the promo name "Mother's Day Promo Rose Infinity" upon reservation.
Café Society: Flowers and chocolate from May 2 to 8
Timeless gifts for the women we love like mom such like orchids, a bouquet or basket of liliums and roses are also yours to choose from. The gift of flowers can be paired with either a chocolate heart cake or assorted pralines and macarons in a dozen and half-dozen varieties
DreamPlay by DreamWorks: 10a.m. to 7p.m. on May 8
Mother's day isn't just for mom; it's fun for the whole family, especially with kids too! Moms enjoy a 30% discount for a 4-hour pass at DreamPlay by DreamWorks. This package includes a treat at Gingy's kitchen where kids can create heart-shaped gingerbread, and make cards, while moms get a chance to win a rose, cake, ice cream or apple candy at the Mother's Day roulette.
At DreamPlay, mom and kid can make their own 3-D animated movies, build their own toys, learn how to whip up their own dishes in cooking classes and join in creative storytelling sessions. They can  also try more challenging physical activities such as wall climbing and rope courses with 12 more exhilarating attractions inspired by DreamWorks films.
So many moms including your own are waiting to be crowned and treated like the queens they are, so don't let her miss out.
For inquiries and reservations, guests can call 8008080 or e-mail guestservices@cod-manila.com or visit www.cityofdreams.com.ph.