From being named one of PeopleAsia's 8 Most Eligible Bachelors in 2008 to marrying Emmeline "Em" Y. Aglipay two years ago, much has happened in Mark Villar's life since we last sat down with him. His latest milestone is easily being chosen by presumptive President Duterte to be the new DPWH chief just a day ago.
Take a look at what a younger Mark was like in this conversation we had with him.
Editor's note: The article featuring these excerpts was originally published in PeopleAsia's August 2008 issue.
By GRACE C. DIEZ
There is an air of quiet confidence surrounding Mark Villar, the middle child Manny and Cynthia Villar. Sandwiched between brother Paolo and sister Camille, Mark doesn't show any of the usual middle-child issues and dramas.
"I'm mostly busy with the family business and I sometimes help with politics. I manage Crown Asia and oversee properties in Tagaytay, Lakefront here in the Metro plus we also have condos in Makati and Ortigas."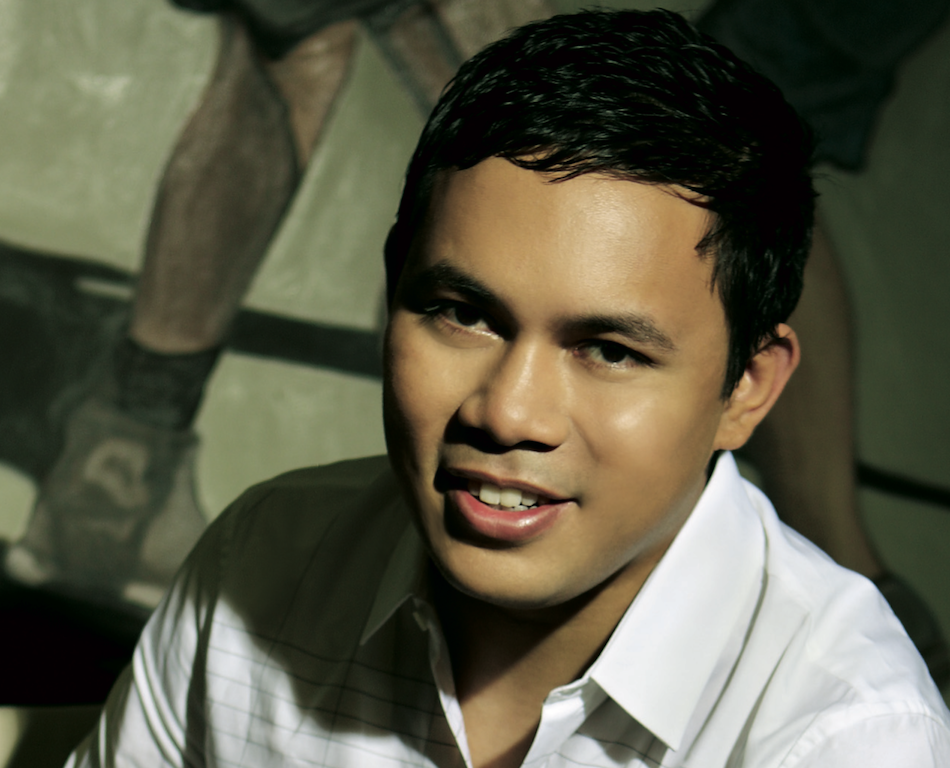 At the mention of work, his face lights up and becomes more animated. Was his love for the business an acquired passion?
"I guess it is. I grew up in this business. I'd say it's in our blood. My dad is passionate in this work also. It's always been our business so the love for it comes naturally."
While managing the family business is inevitable, Mark was well- prepared for the job. He is armed with degrees in Economics, Political Science and Philosophy from the University of Pennsylvania and began working on the real estate business at 21. So involved he is in the business that weekends are also not spared from work.
"I also work on Saturdays especially since most of the open house activities are done on that day. But right after that, I also hang out with friends at night," he says.
One thing you'll notice about the Villar siblings' Modern Asian- inspired abode is the set of paintings on the walls. Mark admits his particular appreciation for art. "I like collecting art. That's why there's so many paintings in the house, there are not enough walls anymore," he laughs at the observation.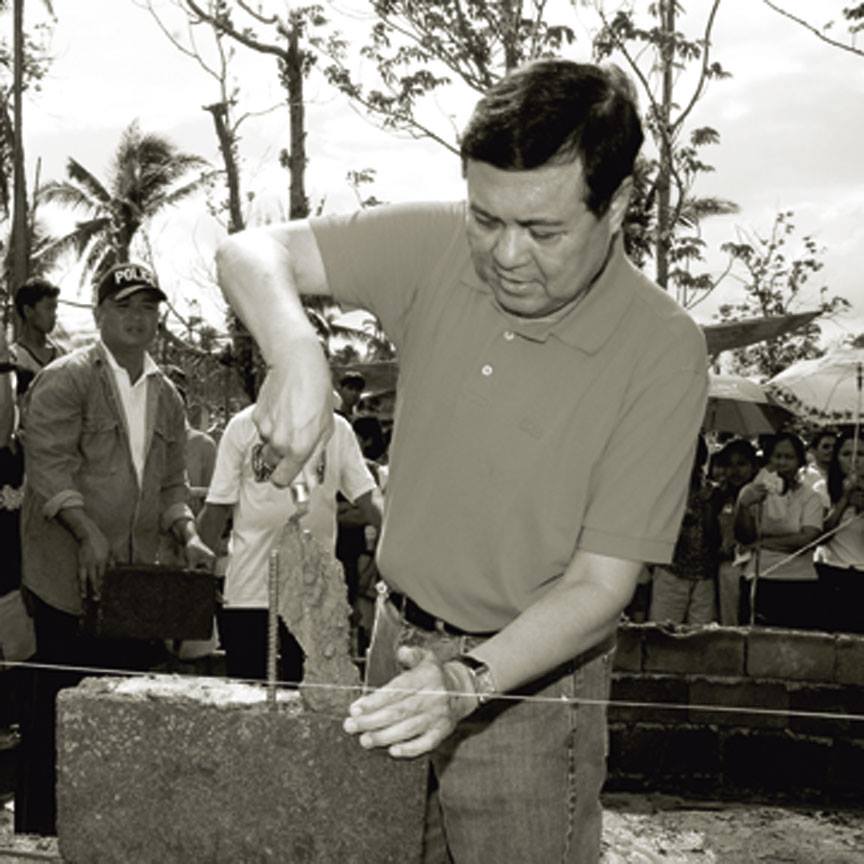 (Inspiration and influence: Mark's father Manny Villar who was a businessman and politician himself)
"Collecting paintings is one of my favorite hobbies. I don't paint, I don't have the talent but I appreciate the art," he smiles. His collection consists mostly of the works of contemporary Pinoy artists like Bernie Pacquing, Alvin Villaruel and Yasmin Sison.
Apart from business and art, he also makes room for sports activities. "I play basketball on weekends. I used to play golf before I became very busy. Lately, I really have no more time for it especially now with activities involving politics and business," he adds, noting his father's political tasks and plans.
Though his commitment to work is clear, it remains to be seen if this attractive gentleman will be off the market anytime soon. Mark admits he is single and still in search of "The One."
A close inspection of Mark Villar will also reveal his physical resemblance to his dad, Manny Villar. Just how the son takes after the dad is revealed by what he learned from this father when it comes to life and love.
"We don't talk much about love life but we were taught to respect women and to do simple things like always picking up the tab when you're out with a girl. In business and in life, my dad has also taught us to conduct things honorably," he concludes.
(Mark Villar's Photography by JOHN DARILAG / STYLING by ERIC PE BENITO / Grooming by KEN & ROMAN / Shirt by JIL SANDER / Manny Villar's photography by JUN DE LEON)