Having mastered the art of hospitality, New World Makati Hotel has reaped the seemingly endless benefits of being a world class hotel.
In a unified effort to give back to the communities that have shaped the environment that's helped the hotel to prosper, New World Makati Hotel partnered up with Habitat for Humanity.
Habitat for Humanity is a non-profit organization that builds decent homes for severely underprivileged Filipinos and informal settlers in different parts of the country.
Under the supervision of Allan Bermudo, Habitat for Humanity's safety officer and project supervisor, and led by General Manager Farid Schoucair and the hotel's executive officers, New World Makati Hotel employees lent their hands in the construction of homes at Bistekville, Barangay Payatas, Quezon City.
The team ended the day with successfully transporting 255 cement hollow blocks and back-fill that are equivalent to a total of seven cubic meters, as well as helping dig four excavations to start off construction.
This is only one of the many socially responsible initiatives the hotel has been part of. Programs promoting philanthropy, safety and quality, environmental concerns and workplace culture are all a part of New World Hotel's corporate social responsibility roster.
And as part of thanksgiving for the hotel's continued success, New World Makati once again takes the lead in the mid-Autumn festival by making their signature mooncakes available to everyone .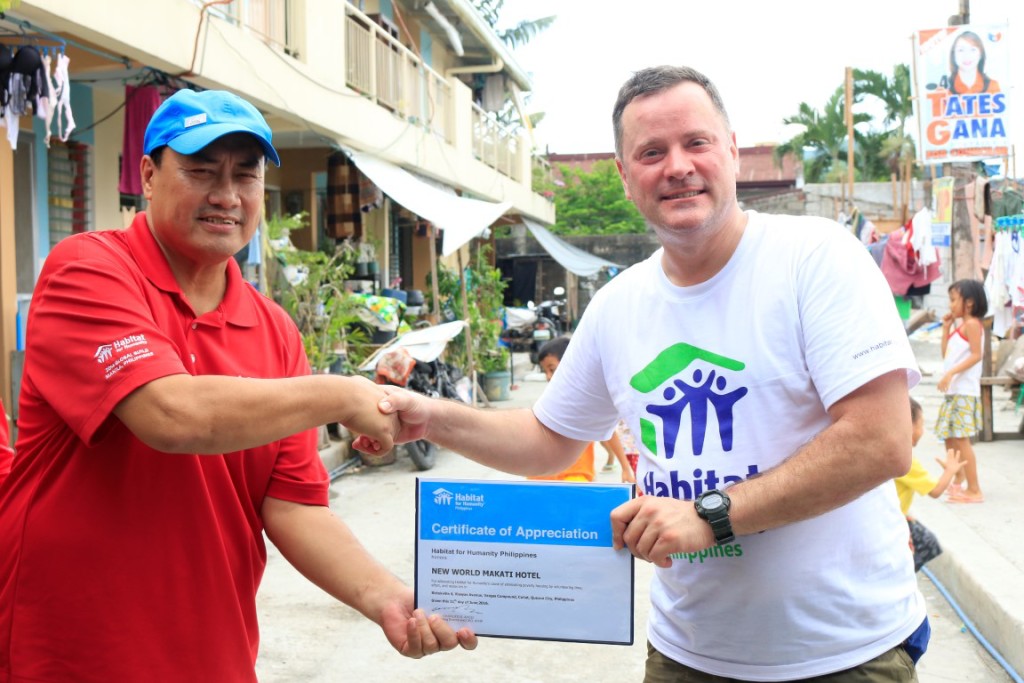 (New World Makati's Resident Manager Randal Linhart receiving a certificate of appreciation from Habitat for Humanity)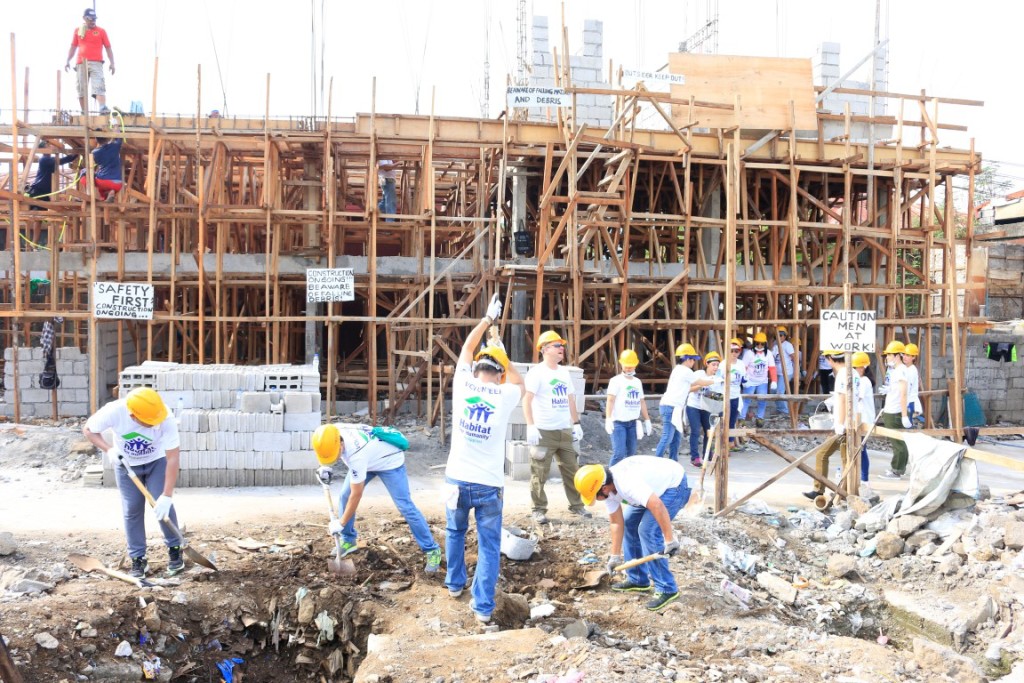 (New World Makati Hotel staff pulling their weight together to give back to a society that has given them much)
(New World Makati Hotel's signature mooncakes)
The mid-Autumn festival signals a period when harvests are most bountiful, feasts are to die for and men and women are happiest. Traditionally, mooncakes are exchanged between friends, lovers and family to celebrate the festival.
Have you thought of anyone to share a scrumptious mooncake with? It tastes better when shared, after all.
Hong Kong Chef Wong Sing To prepares a selection of four flavors — Five Seed, Double Yolk White Lotus, Double Yolk Red Lotus, and Double Yolk Red Bean.  Mooncakes are available at P1,188 for a box of four pieces and are also offered individually at P368 per piece for Red Bean and Red Lotus flavors and P468 per piece for White Lotus and Five Seed flavors.
For more information about discounts and deliveries, please contact Jasmine restaurant at (02) 811 6888 extension 3338 and ask for Toni Lou Manalo.