It's always interesting to ask wedding guests, members of the entourage, the bride and groom and even the couple-to-be's families what they love most about weddings.
Sometimes it's the set-up — beautiful, velvety flowers in full bloom alongside votive candles that borrow their light from the stars up high —  other times it's the look the groom has when he sees his bride walking down the aisle of infinity towards him or the all-encompassing atmosphere of love and warmth.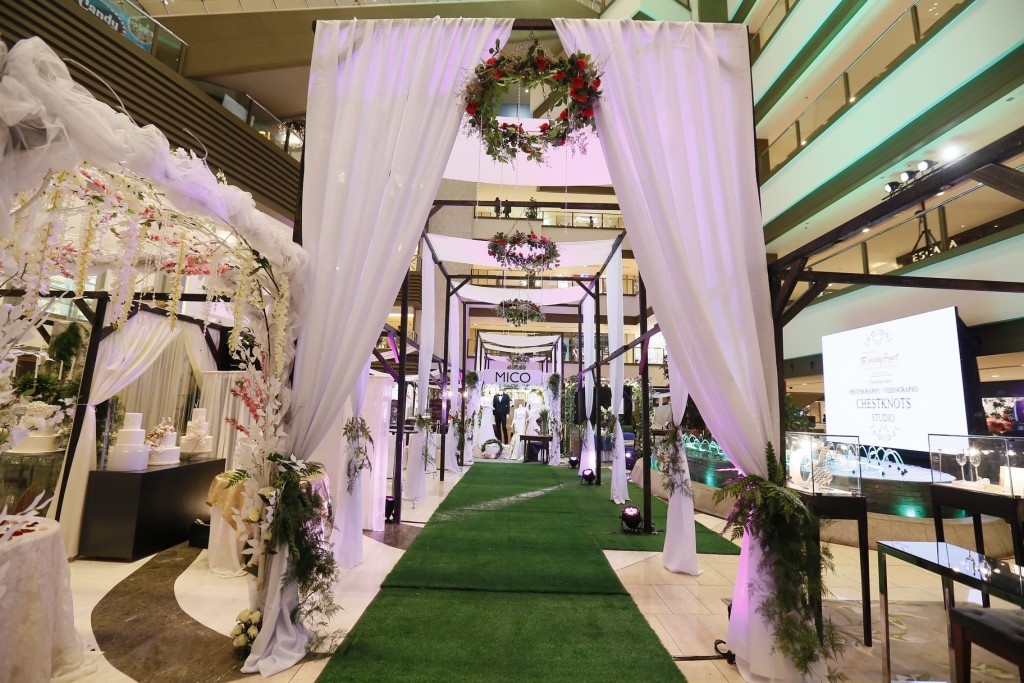 (Shangri-La Plaza creates more special memories as they launch the first-ever bridal fair called The Wedding Project which will be held on July 22-24 at the Grand Atrium)
What's your favorite things about weddings?
Well, regardless of what tugs at your heartstrings and makes you melt into a puddle of mush on this special day, there's something brides and their bridal posses should not miss out on.
Fall in love and say yes all over again at Shangri-La Plaza's first ever bridal fair scheduled on July 22 – 24; that's a whole weekend of bridal-related activities at the lifestyle destination's Grand Atrium!
There will be a ton of bridal fashion and accessory stops brought to you by Mico Boutique, Diamantaire, Golcondia, Jewelmer, My Diamond, Stardust, and Rustan's Department Store, but that's not all there is.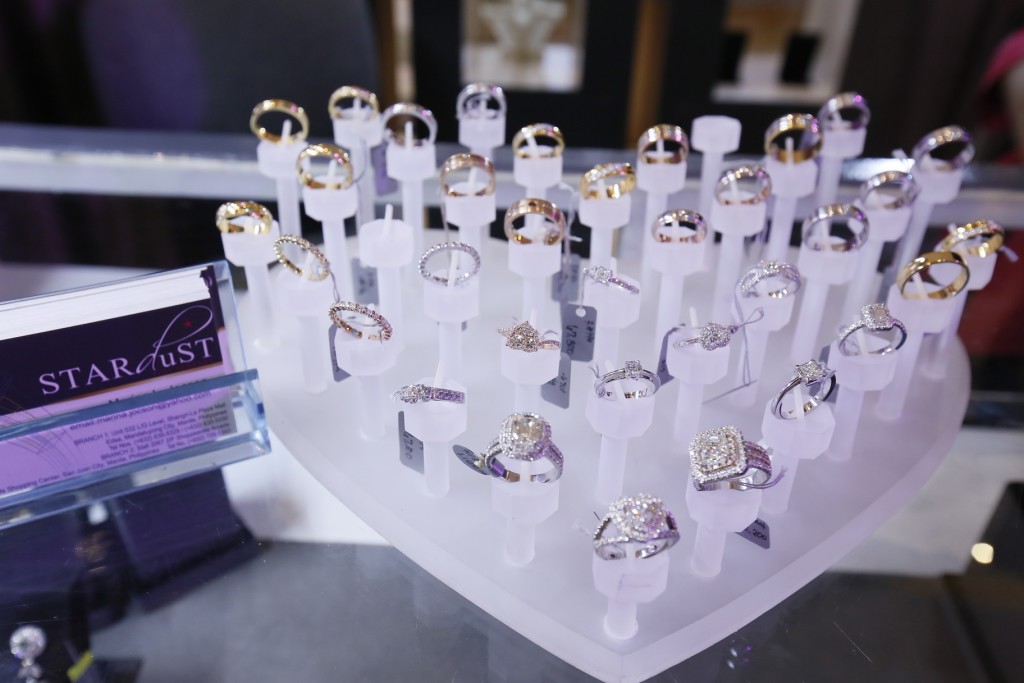 (Stardust makes your "Yes!" all the more memorable)
Take down notes at the Say Yes to the Dress workshop by Mia Urquico who'll give all brides-to-be advice on how to choose the right dress for every body type, and how to doll up for your engagement party and bridal shower.
Every dress isn't complete without the perfect weddings bands, so make some time for the Guide to the 4C's class with expert gemologists to help you and your groom choose your wedding rings.
Sit in a class of wedding décor and design 101 at Wedding Tablescapes for Principal Table and Dessert Buffet with Indy Ycasiano of She Dreams in Ink and School of Styling + other workshops on botanical watercolor for floral-themed invitations, DIY menu and escort cards, liqueurs and oils for wedding favors and food & wine pairing.
Grab wedding memento ideas from Tie Me Up Buttercup, Villa del Conte and Vom Fass and spruce up pre-wedding parties (bachelorette, anyone?) with the help of La Senza, Velvet Rose, Me & U Gift Shop, The Spa, Nail Spa, Debenhams and Marks & Spencer.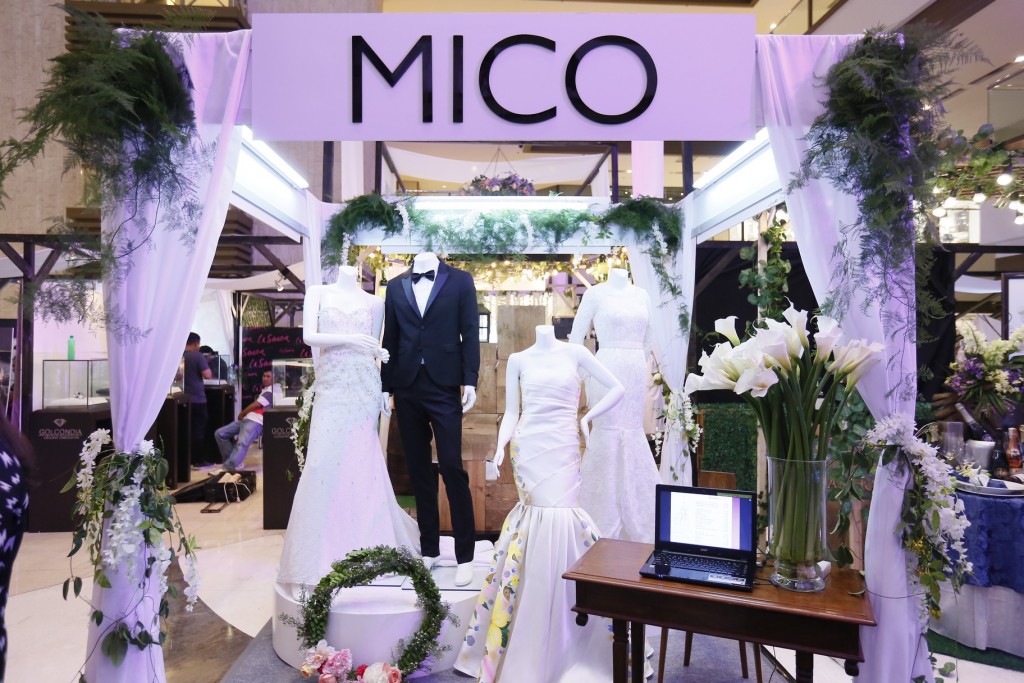 (Still undecided of the perfect wedding dress? Check out these workshops by Mia Urquico: Dream Wedding Couture on July 16, 5PM and Dressing For Your Body Type on July 23, 5:00 p.m.)
There's something for the groom and his buds too, so it truly is a complete package for everybody starting from wedding preps to exchanging "I dos."
Phew! Overwhelmed yet?
Admit it though; it's better to be overwhelmed by the amount of tips and tricks for your wedding, rather than be left on your own to figure everything out!
For inquiries, call (02 ) 370 2597 or 98 or visit www.facebook.com/shangrilaplazaofficialfanpage. Follow Shangri-La Plza on Instagram:@shangrilaplazaofficial.
(Take a look at Shang's featured reception venues and you may find your ideal space in EDSA Shangri-La Manila, Makati Shangri-La, Shangri-La's Boracay Resort & Spa or Shangri-La's Mactan Resort & Spa)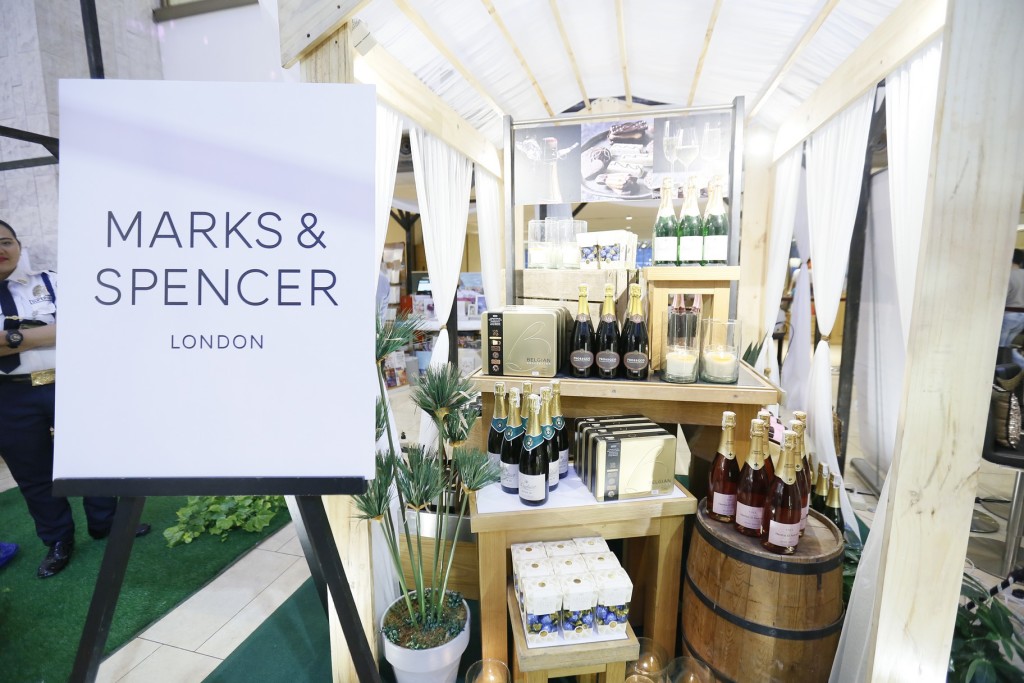 (Bridesmaids can also get awesome bridal shower gift ideas from La Senza, Cactus and Canvas, Grace Home Shop, and Marks & Spencer)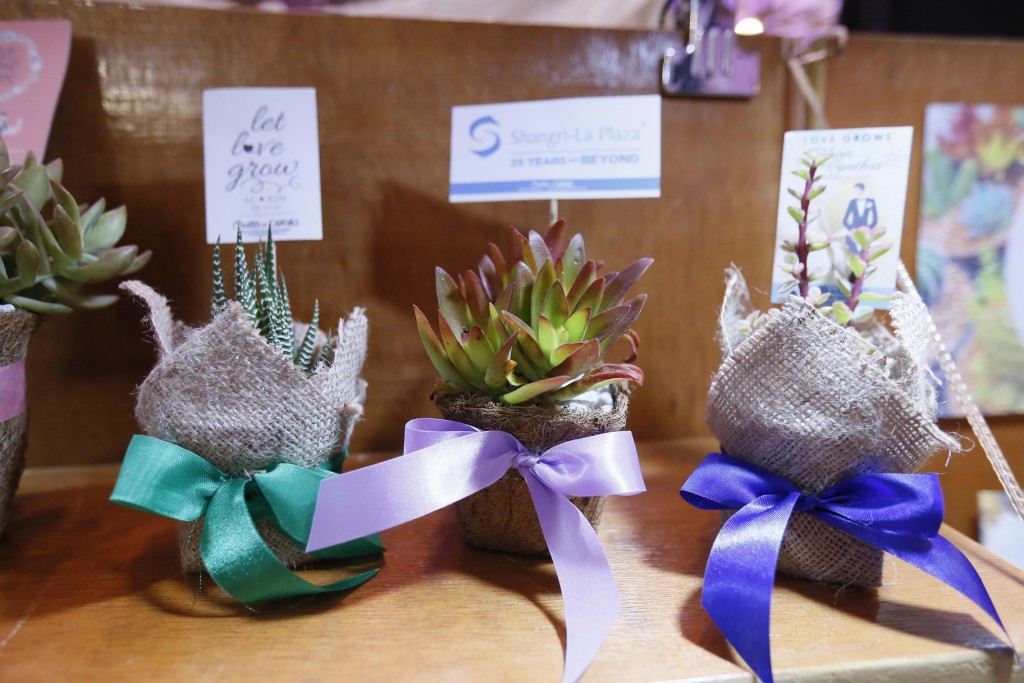 (Find the cutest mementos from Cactus and Canvas)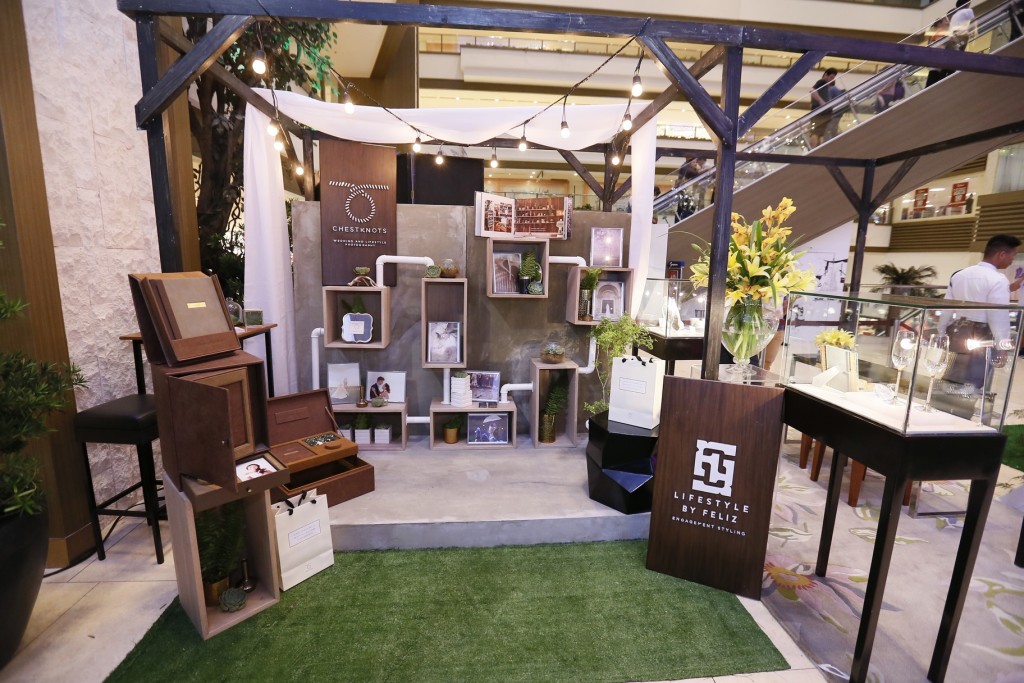 (Professional wedding photography by Chestknots)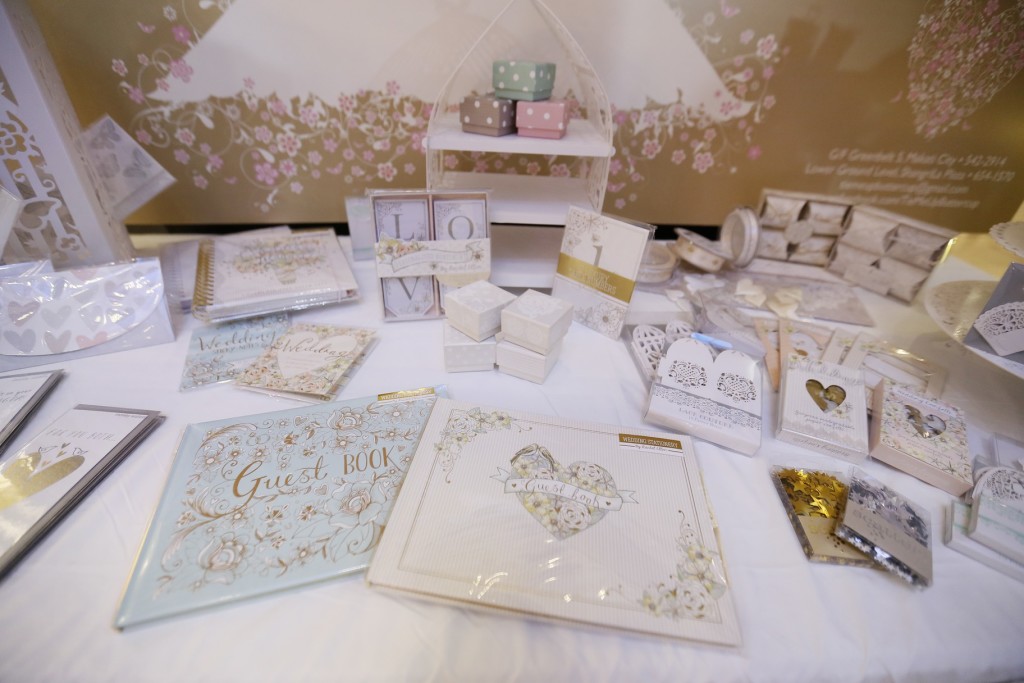 (Tie Me Up Buttercup is the perfect source of cute and girly stuff for your wedding)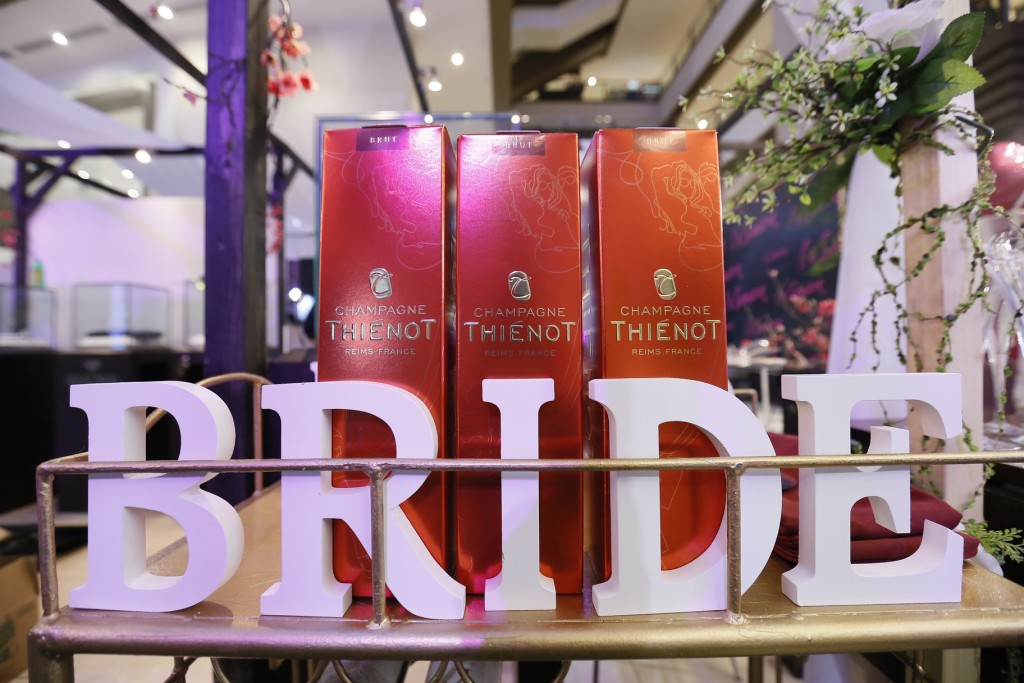 (Share that special toast with your guests by choosing wines from Titania Wine Cellar or Wine Story)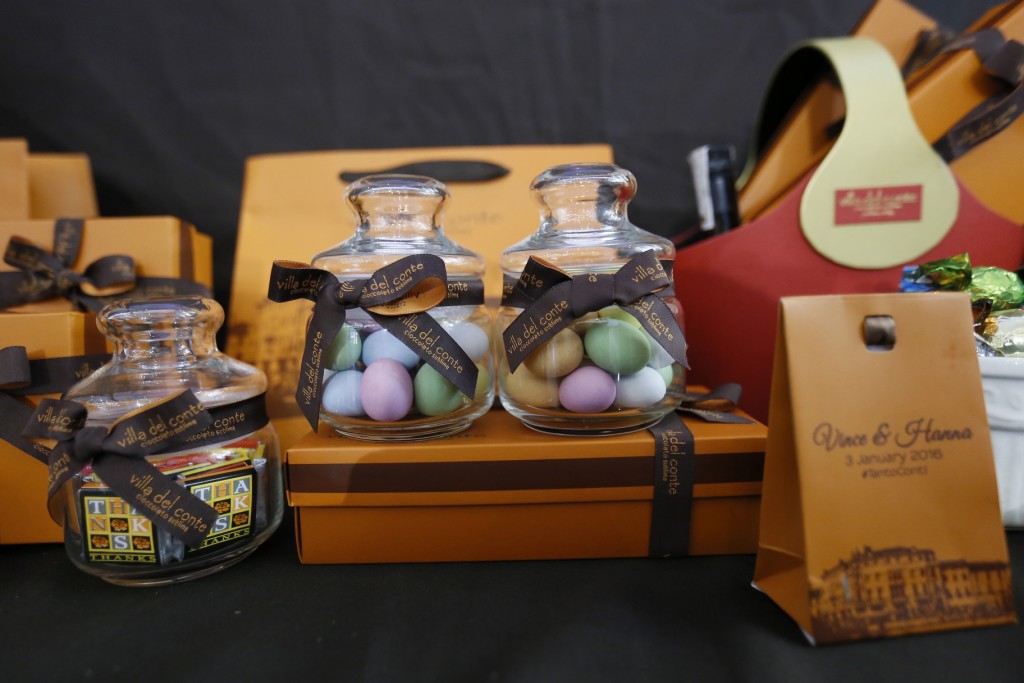 (For memorable keepsakes, look into items from Tie Me Up Buttercup, Villa del Conte and Vom Fass)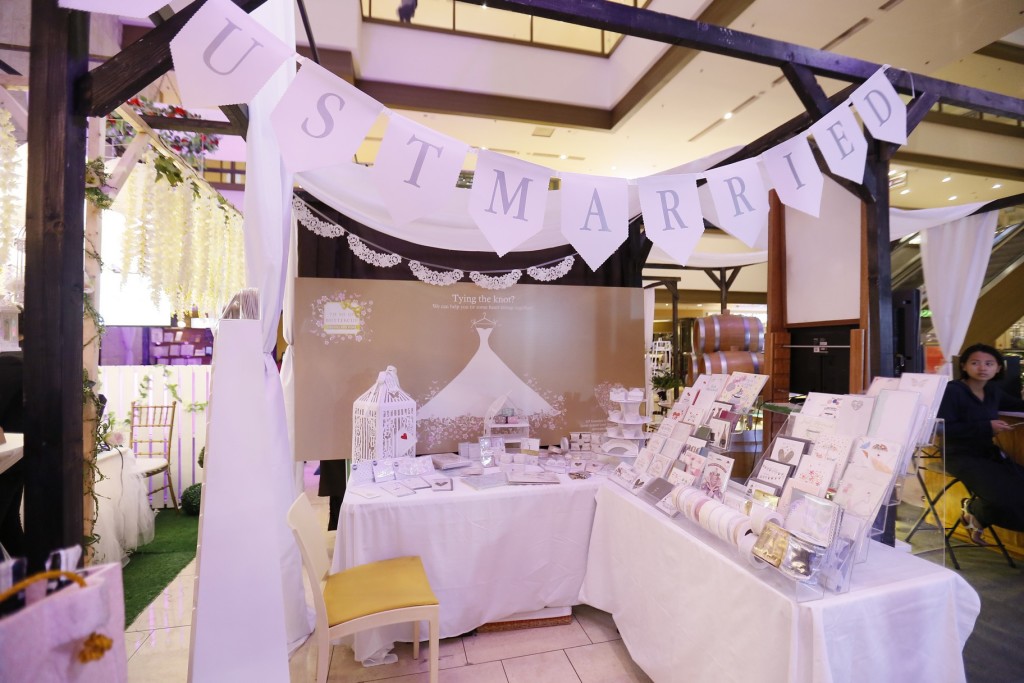 (Customize wedding decor with tips and tricks you'll learn at workshops)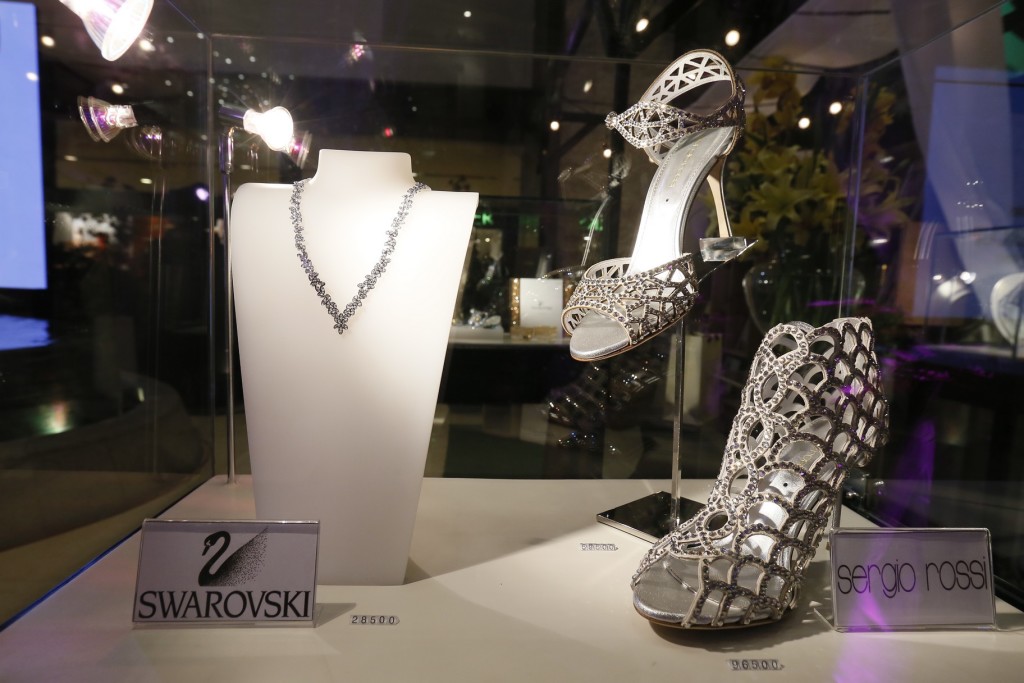 (Find your wedding fashion needs and accessories at the The Wedding Project Bridal Fair with brands such as Mico by Mia Urquico, My Diamond, Rustan's Department Store and Stardust)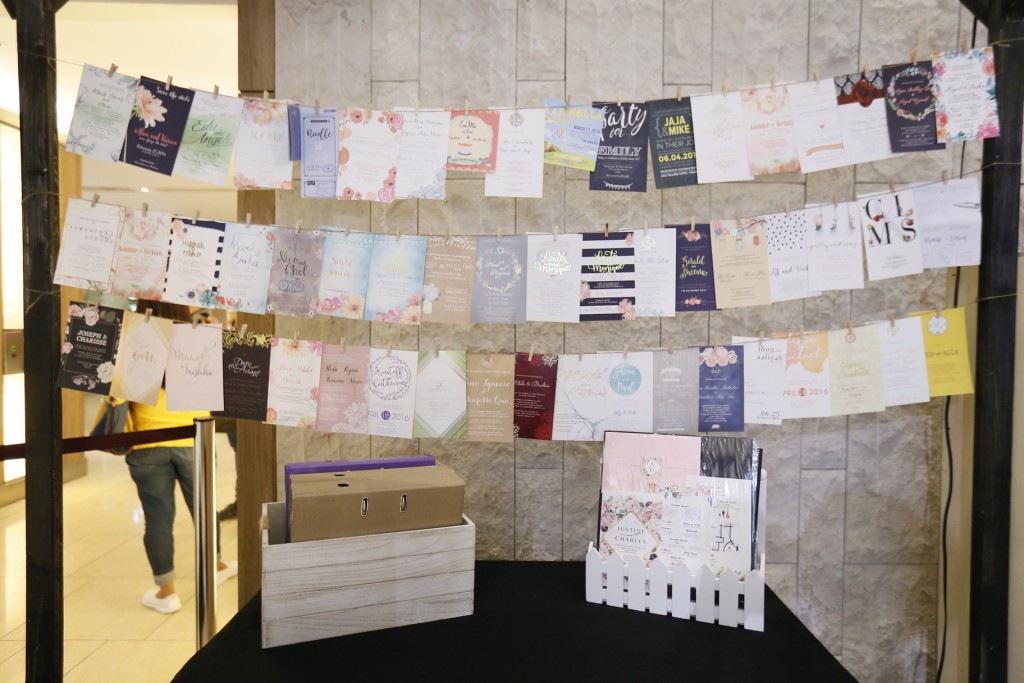 (Who says your wedding can't have personal touches of DIY?)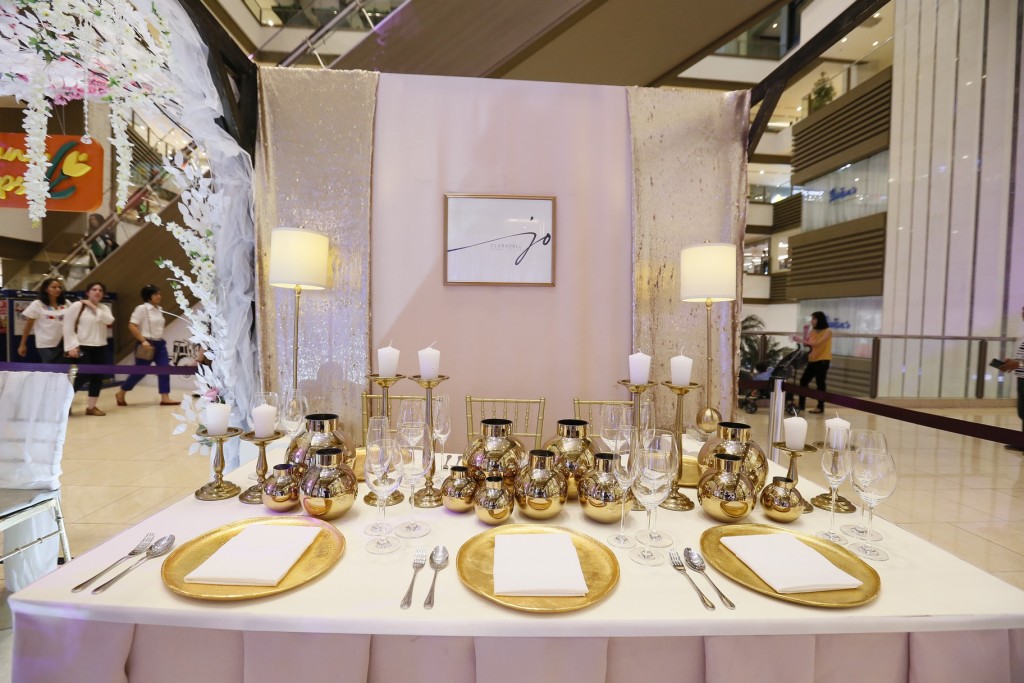 (Get fabulous ideas with Jo Claravall and Indy Ycasiano's Table Setting & Styling Demo on July 15 and July 22, respectively)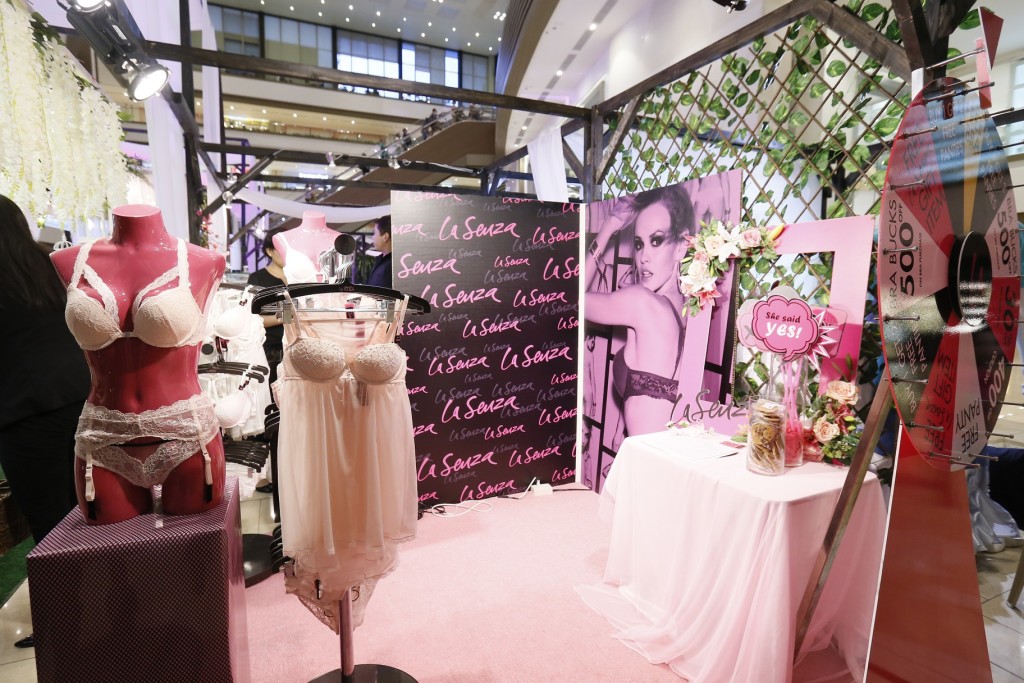 (La Senza is sure to spice up any bridal shower or bachelorette party)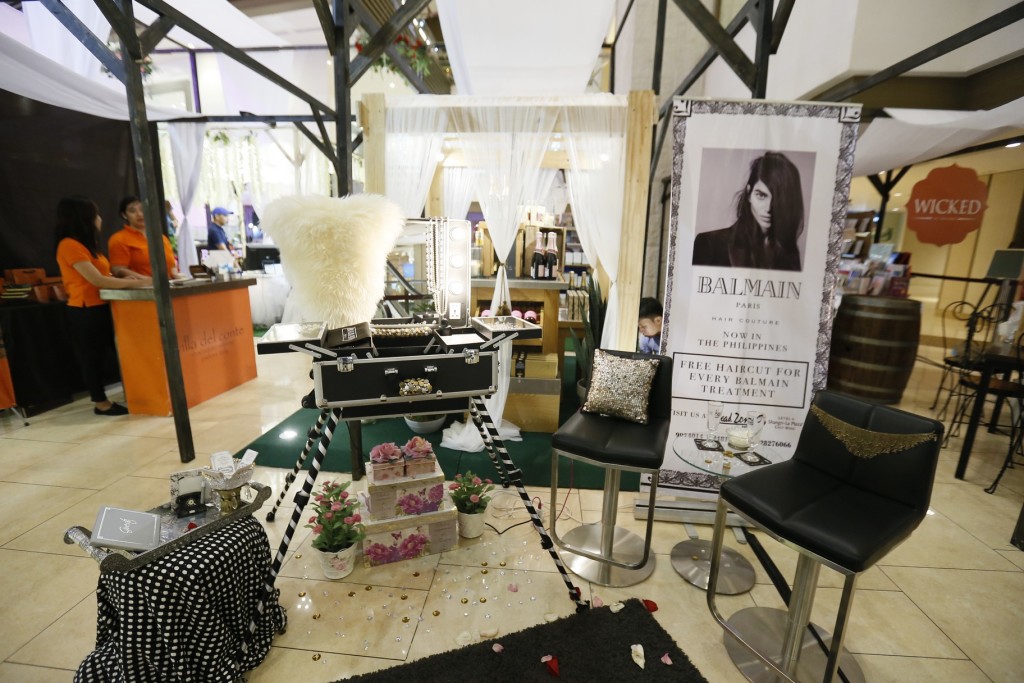 (Both brides and grooms can look their best under the hands of hair and makeup stylists from Balmain Paris Hair Couture, Basement Salon, David's Salon, Headzone, Studio 546, Barber Bar, and Bruno's Barbers)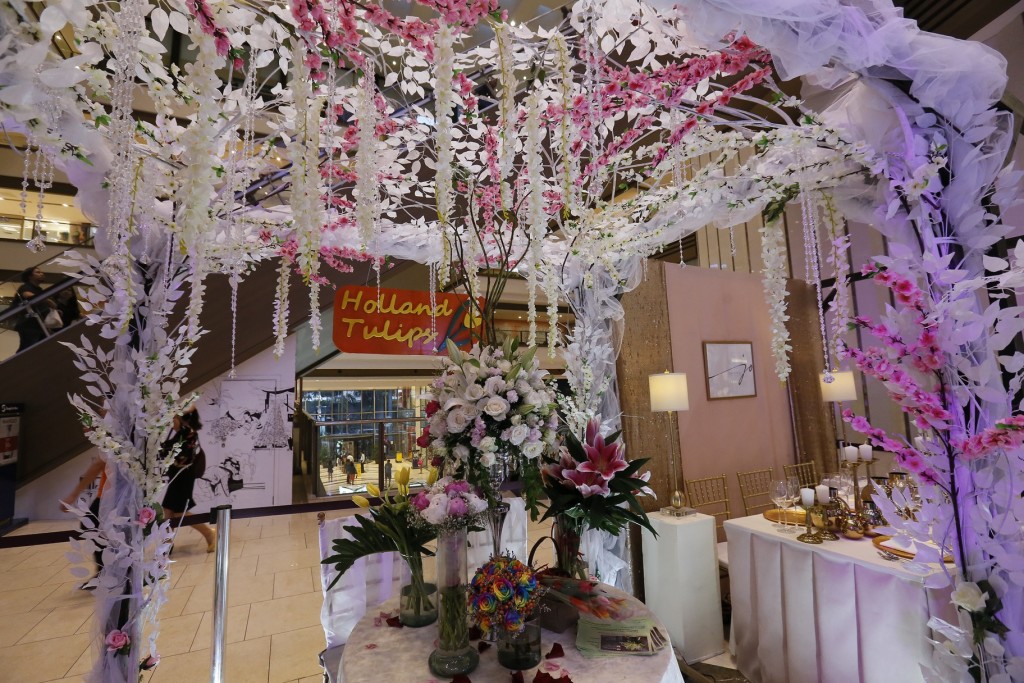 (Flowers aren't just a pretty sight to see; they add to the romance and naturally make your wedding venues smell lovely!)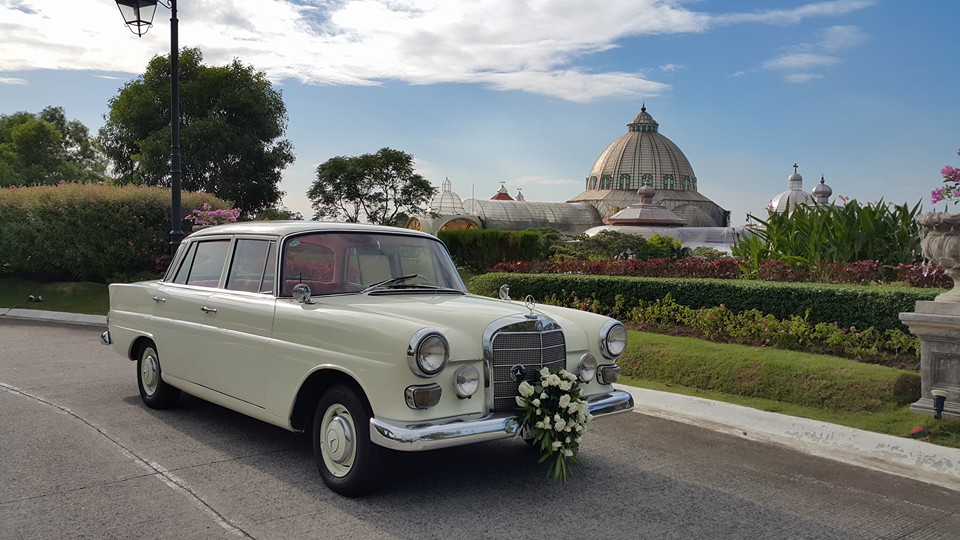 (Wouldn't you like to ride away into the sunset with this 1966 Mercedes Benz 200D Fin tail?)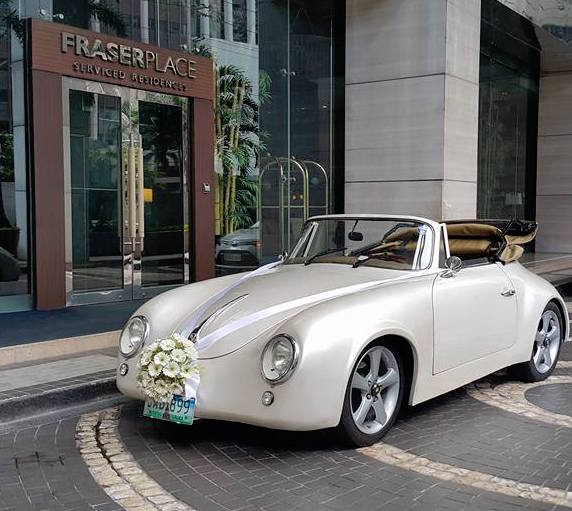 (Or have your veil flutter in the wind as you speed away on this classic 1956 Porsche Speedster?)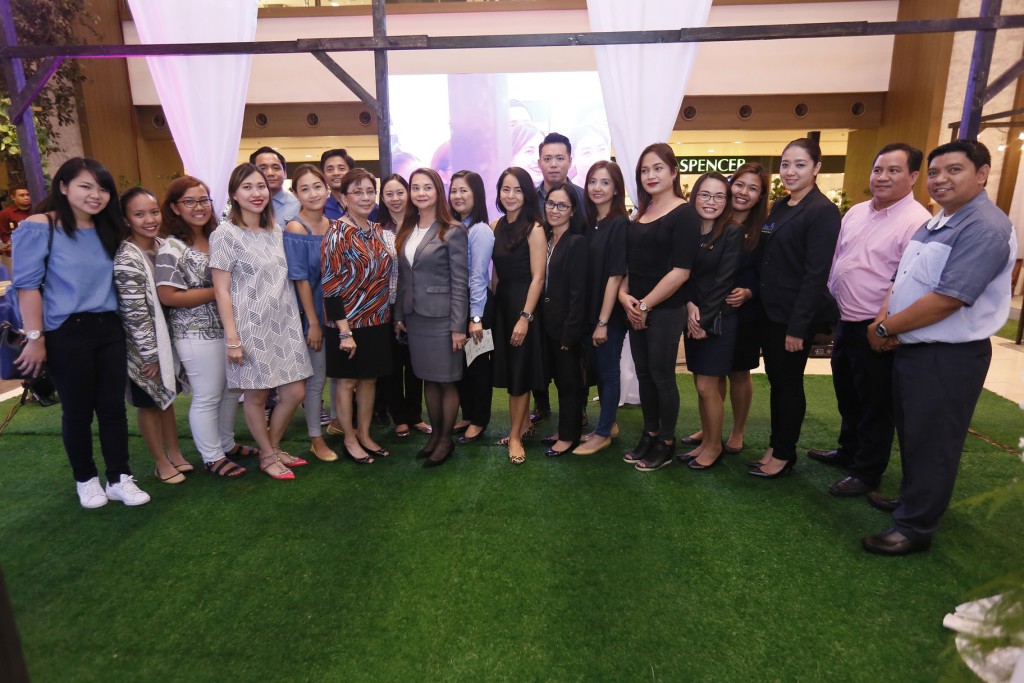 (Representatives of the participating tenants of Shangri-La Plaza's The Wedding Project Bridal Fair with Shangri-La Plaza EVP and General Manager, Lala Fojas)