There are very few things quite as swanky as  dining in  a luxurious hotel. We rounded up a list of properties worth visiting this August and September thanks to their awesome F&B promos and exclusive deals for those months.
So keep reading, take your pick and bon appétit!
1. Swiss and Fruity
Where:Â Marco Polo Ortigas
Until the end of August: Pomelo, mango and pineapple are the holy trinity of tropical delights this August for Marco Polo. Well-loved dishes are given a citrus makeover with the bold infusion of fruity flavors resulting in exciting plates of Crispy Pata stuffed with Foie Gras and topped with Pineapple Salsa and Pineapple Tamale, Slow Baked Salmon Fillet with Pomelo, Pasta Ravioli with Crabmeat and Mango among many, many others. Smack your lips to that!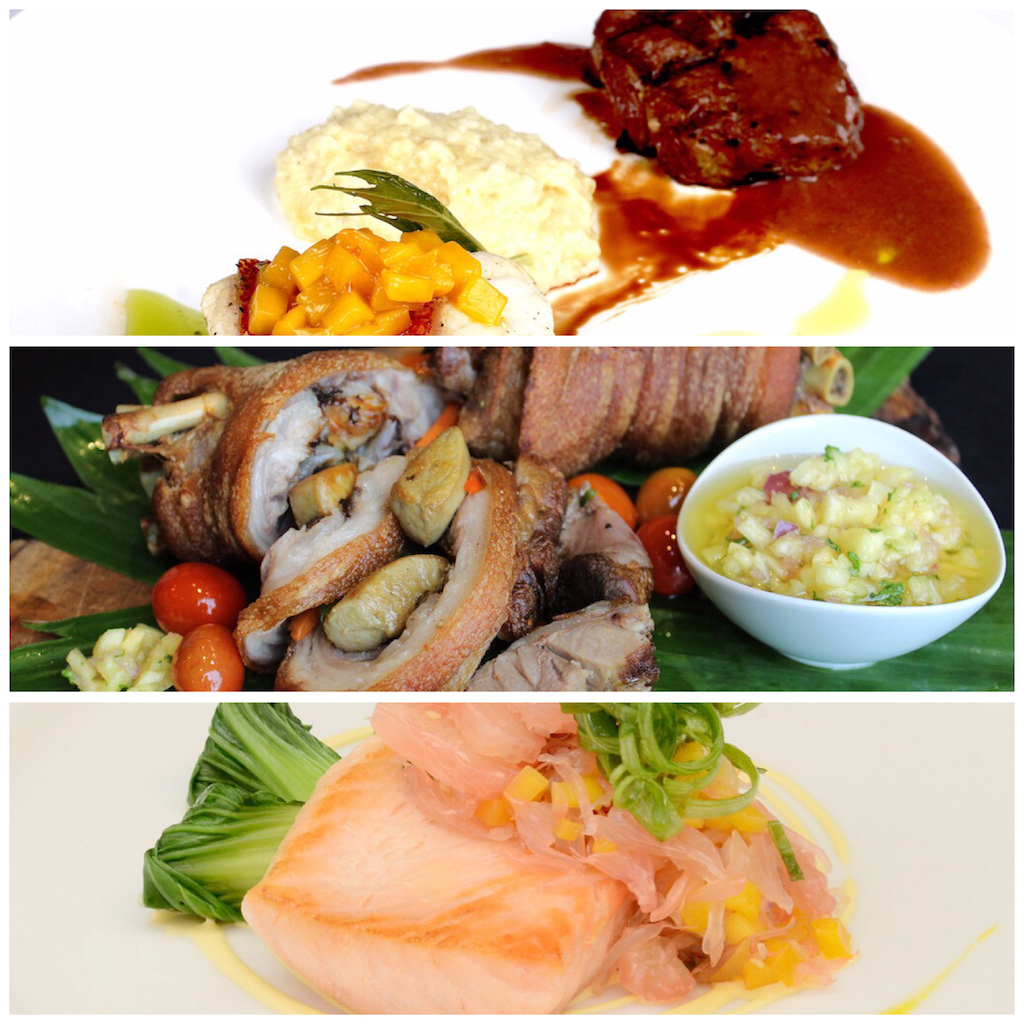 (Tropical trio of mango, pomelo and pineapple at the Marco Polo Ortigas)
Until Sept. 4: What place comes to mind when we say fine chocolate, the Alps, luxury watchmaking, ski resorts and impeccable banking systems? Here's a clue — it's home to Toblerone. We're talking about Switzerland, of course! Marco Polo celebrates the peace-loving country's 725th "birthday" this month with a Swiss chocolate cheese and buffet as well as a set menu featuring traditional dishes. A huge bonus are the cooking classes and praline making workshops to go with the feast!
For more information about dining schedules and rates, please visit www.marcopolohotels.com or email: manila@marcopolohotels.com.  Visit facebook.com/MarcoPoloOrtigasManila or follow @MarcoPoloManila on Twitter or Instagram.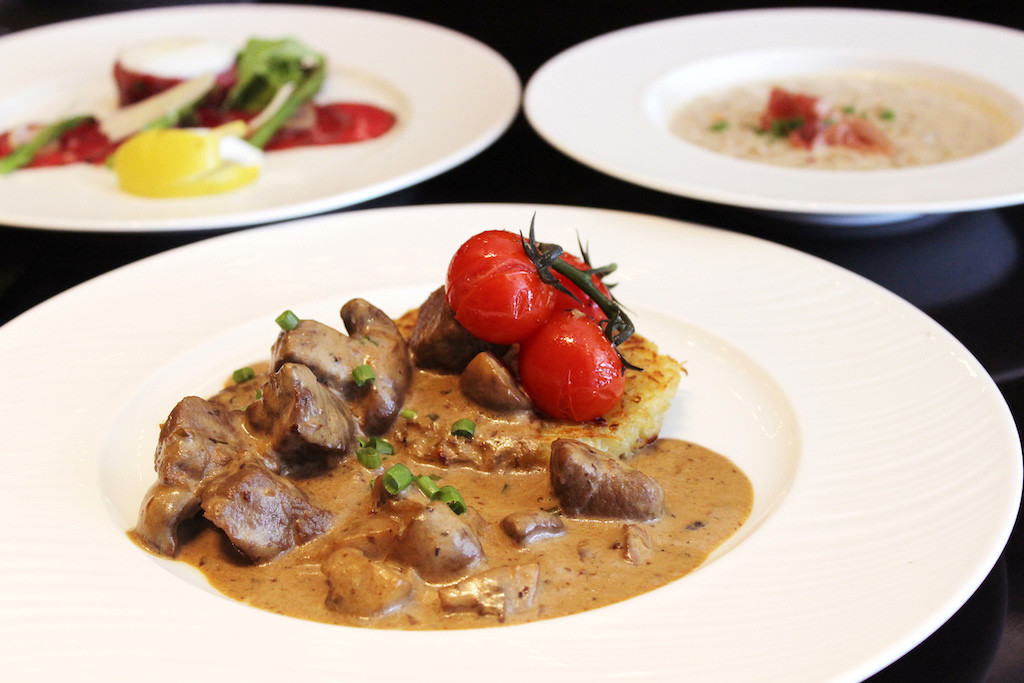 (Sample and learn how to make traditional Swiss recipes at Marco Polo Ortigas)
2. Wine Not?
Where: Crimson Hotel Filinvest City Manila
Up to Sept. 30: When we were little, we were told that an apple a day keeps the doctor away. Now as adults, we'll be glad to know that it's a glass of wine a day that keeps a plethora of health problems — and attending physicians  — away. Crimson was quick to act on this prescription and will offer unlimited glasses of the famous Australian wine Willowglen and platters of cheese to go with that until Sept. 30. What do you say? See you at Crimson Hotel's 8th floor Lobby Lounge and we'll share a toast to good drinks, great food and even better company.
For more information, contact Michael Anthony Sagaran at (0905) 514 2150 or through alabang.marcommgr@crimsonhotel.com.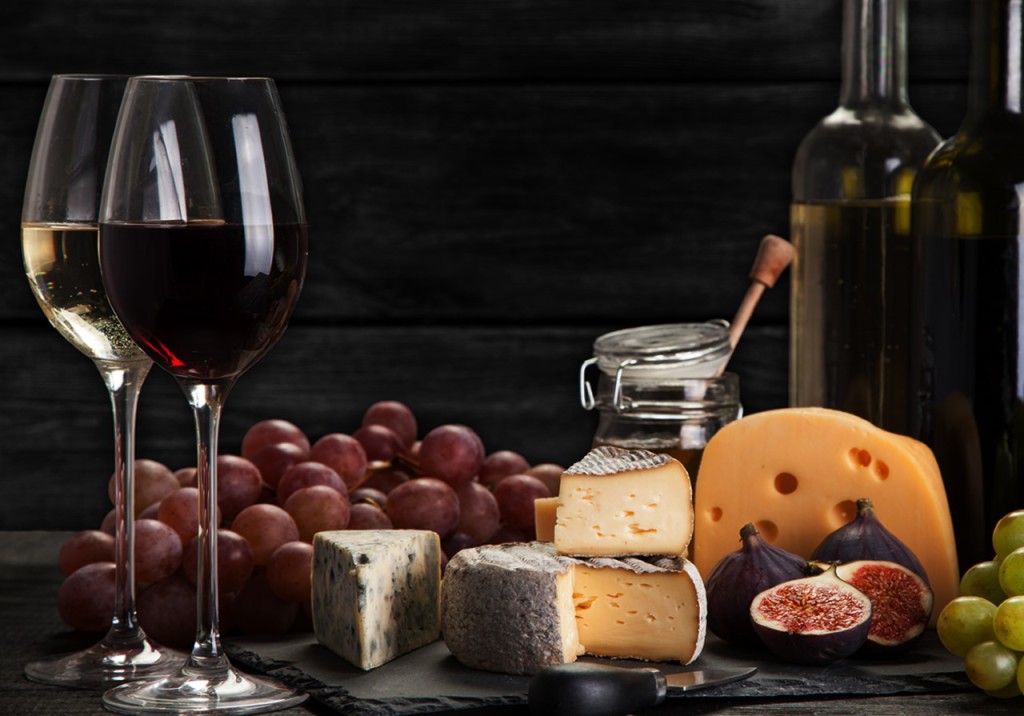 (Enjoy unlimited glasses of Australian wine Willowglen at Crimson)
3. Sips n' nibbles
Where: Novotel Manila Araneta Center 
Up to Sept. 30: Free-flowing drinks and snacks by the pool? Why didn't you say so? We'll be there! Classic Filipino bar chow (read: dinakdakan, or grilled pork head salad aromatized with calamansi soy sauce foam) will be masterfully prepared by Novotel's team in a carefully curated selection of Nibbles and Sips in September, all available at the Gourmet Bar for the duration of their special Tapas! Tapas! promotion. Take a sip (or a swig) of house wines, spirits, local beers or cocktails to get ready for the next round of delicious munchies at the 6th Pool Bar and Lounge.
Reserve your tables by calling 990 7888. For more information, visit www.novotel.com or www.accorhotels.com.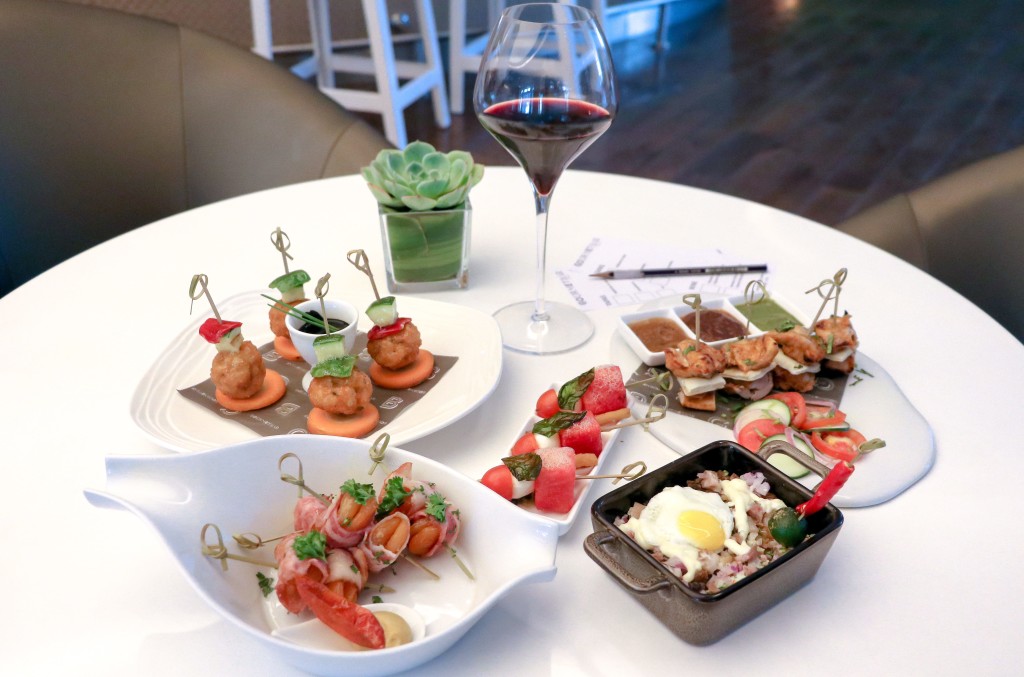 (Filipino bar chow is given an Instagram-worthy makeover by Novotel chefs)
4. Beef-ore you call it a night 
Where: New World Makati Hotel  
Up to September 30: Can you say moo? For the month of September, beef lovers will turn New World Makati into their newest grazing spot as the hotel launches a menu of thick, juicy, perfectly marinated beef dishes in the exclusive Canadian Beef Advantage offering. From Canadian beef burger patties made into colorful sliders, to Chinese delicacies made of Canadian beef, all the way up to classic, smoky, tender slabs of beef that almost melt off the bone – the hotel definitely pulled all the stops in this limited offering.
For inquiries and reservations, contact the hotel at (02) 811 6888 or visit www.newworldhotels.com/manila.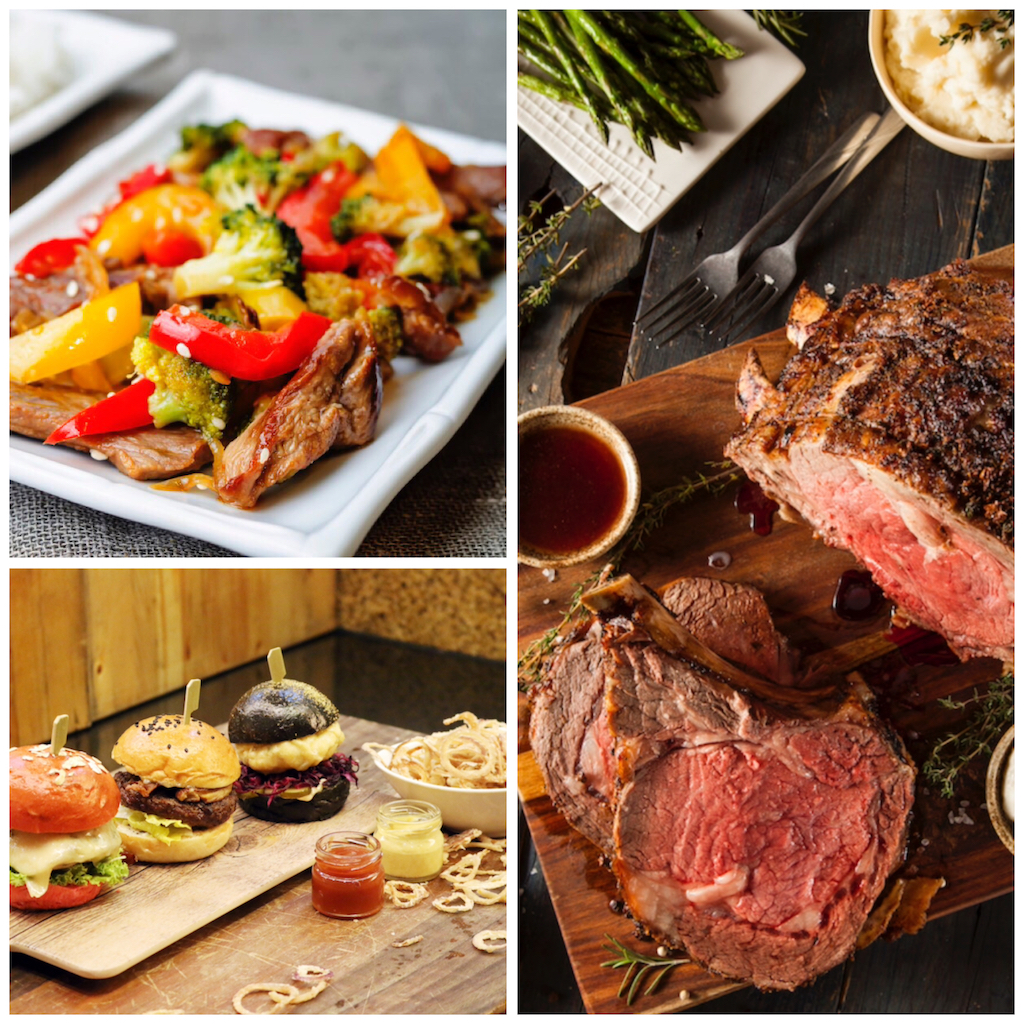 (All-beef meals await the carnivorous diner at New World Makati Hotel)