Miss Universe 2015 Pia Alonzo Wurtzbach officially ends her reign today and hands over the crown to the new queen of the cosmos, Miss Universe 2016 Iris Mittenaere of France. While the Philippines' Maxine Medina might not have earned a spot as a top finalist, Filipinos will continue to support her no matter what she decides to pursue next!
Take a look back at this feature about Maxine originally published in PeopleAsia's August – September 2016 Women of Style and Substance issue.
 By JOYCE REYES-AGUILA
The universe had to wait, as interior design school and modeling contracts took precedence over Binibining Pilipinas. This year, finally, with everything in place, Maria Mika Maxine Medina joined the pageant. Curiously, she gave herself but one chance to win, when multiple chances are accorded to, and taken by, many contestants. Well, it turned out she needed only one – and it got her the universe.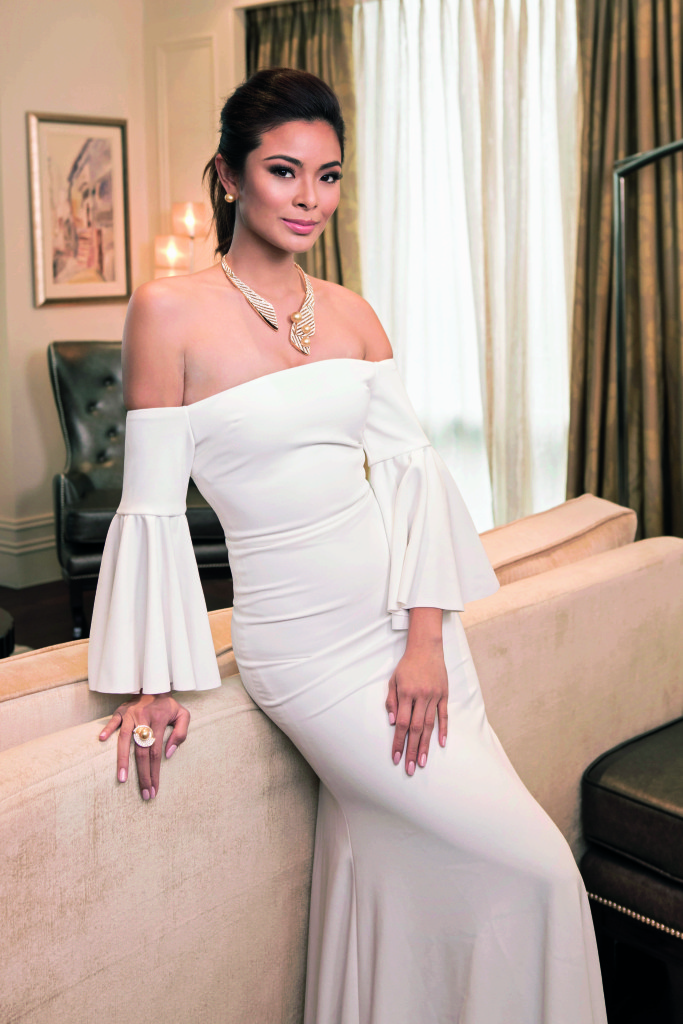 I said this would be my first and last try," she tells  PeopleAsia. "Make or break. This really wasn't my dream, and if it was for me, I believed it would really be given to me."
The print and commercial model admits that she is "so different from other girls who really 'dreamt of this.' During coronation night, I was not even thinking that I'd win. I saw all the candidates every day during our journey. There were (some) who were more deserving. It's a big opportunity to be here. I really want to pursue it."
Truth be told, her road to the crown started with turns that may have led to her to fame on another stage. The stunner who stands a smidge over 5'7" considered being an architect — or a volleyball player. "It changed from time to time until my cousin set up a photo shoot for my debut," Maxine narrates. "It was then that they asked me to try out modeling. I've been doing it for eight years. Through it, I met agents and directors — including those who asked me if I wanted to try for Binibini." That simple photo opened doors for her to appear in two magazine covers, including one with four talents from the Philippine Models Association of the Philippines (PMAP).
The encouragement surprised the interior designer who thought her boyish style did not make her the best choice to wear a crown. "I never thought of being a beauty queen (or) that I can be, or act like, a lady. Seriously, I'm a sporty type of girl. I like doing things that require me to move a lot."
Then a rookie, she was clueless about the industry, but is now grateful for the experiences it provided to better her as a person. It also paved the way for people to motivate her and encourage her to try for a Binibini title.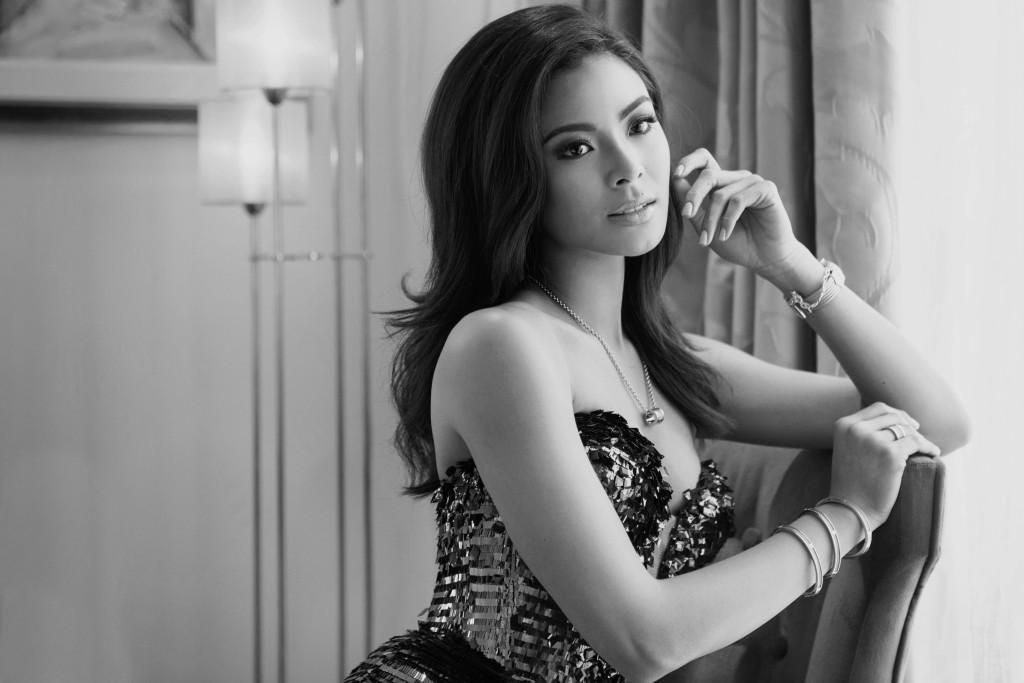 "My life was jumping from one journey to another," she remembers thinking at the point. "I was doing different things. From being a sporty girl, to modeling, to being a beauty queen. I kept asking myself what was happening to my life."
In 2015, in what she felt like a quarter-life crisis, Maxine asked for several signs for her to join Binibini. Those, curiously, included Pia Wurtzbach's fate in the Miss Universe pageant. She felt it was her duty to pursue the crown, should Pia not bring it home. But even after Pia won, her would-be successor saw a vision that she was next in line. The two are in touch and Maxine is grateful for the support the reigning Miss Universe is giving her. Pia's constant reminder is for her to stay true to herself.
During the Binibini pageant night, she says she was not gigil (eager) to win the crown. "My focus was to enjoy and to gain knowledge about the pageant and its importance." More than what is seen outside, Maxine knows her edge is in being "an average girl… a simple girl. Being you allows people to see your personality and character. I think they like me for being real. I'm not even acting. People would ask me why I did not want to get into show business — I really don't like acting, like the drama scenes where you have to cry. I'm a very happy, cheerful person."
Through the opportunities winning the crown provides, she targets to advocate education because it is instrumental in firming up one's morals and values in life. "People are able to see," she explains. "No matter how intelligent you are, people will still see (your true self)."
(Photography by MAU AGUASIN | Hair and makeup by ERWIN ONING | The original article containing these excerpts was first published in PeopleAsia's August – September 2016 Women of Style and Substance issue)