Basketball isn't a discriminatory sport, and the Wheelchair Basketball Canada team has come to Manila to prove this!
In line with Canada's 150th anniversary of Confederation, members of the Wheelchair Basketball Canada team met, coached and shared words of motivation and inspiration with the Philippines' national wheelchair basketball team, the Pilipinas Warriors, during a series of basketball clinics held from April 19 to 22.
The special event was organized in partnership with the Embassy of Canada, the Philippine Paralympic Committee, the Philippine Basketball Association and New World Makati Hotel.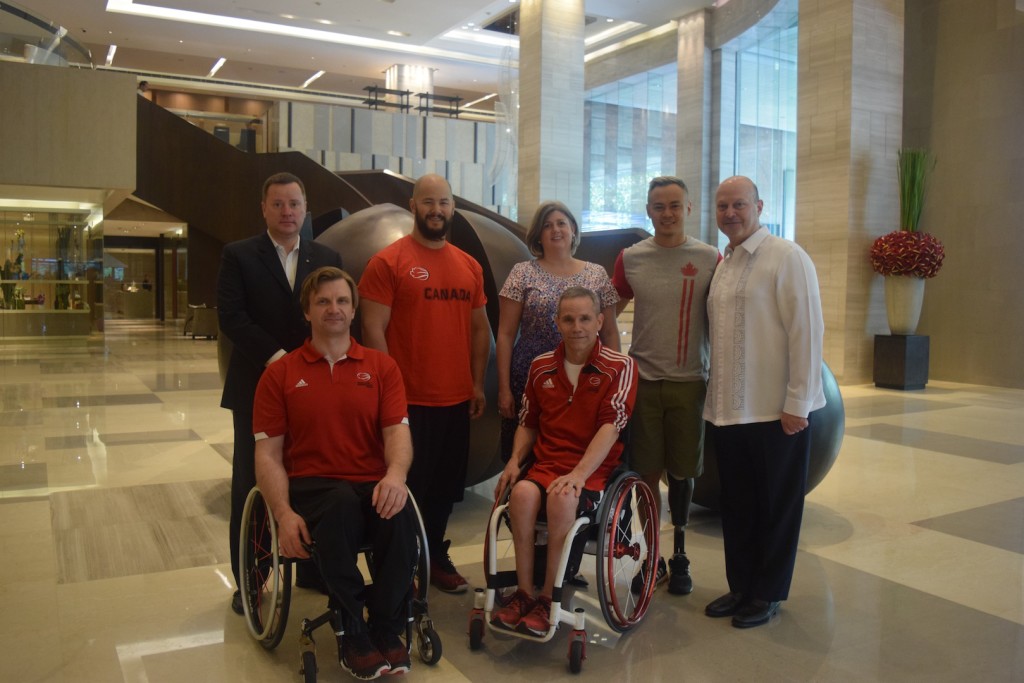 (First row: New World Makati Hotel resident manager Randal Linhart, Wheelchair Basketball Canada's David Eng, Embassy of Canada Political Counselor Elizabeth Baldwin-Jones, Wheelchair Basketball Canada's Jason Naval and New World Makati Hotel general manager Farid Schoucair; Second row: Wheelchair Basketball Canada's Bo Hedges and Mike Frogley)