Art for the eyes and soul, a feast for the body and good company for the days ahead are what Crimson Hotel Filinvest City, Manila promises to give their guests this June and July.
In line with Philippine Independence Day, this luxury destination the southern metro invites you to celebrate this special occasion with everything that makes you proudly Filipino.
Begin with Crimson's Pistahan sa Café 8, a tribute to Filipino feistas that define the most special days of the calendar, that will run until the 18th of June.
Luzon, Visayas and Mindanao are well-represented thanks to the north's Vigan longganisa, Visayas' aromatic chicken inasal and the South's kilawing tuna (among many others!) that will be paired with lambanog cocktails, pandan iced tea, and kapeng barako. It's an experience that is sure to intensify your love of Filipino fare.
For those looking to satisfy a different kind of food craving, merienda cena by chef Plaridel  is likewise just as delicious with small bites that pack big flavors. Mango sago, cassava cake, tres leches, turon with caramel sauce, pork mini burger with adobo glaze, kesong puti and tomato sandwich and smoked tanigue mousse with quail eggs make up Crimson's afternoon menu, so be sure not to miss it as it will only be available up to the 15th.
Last but not least, in partnership with the team behind Art in the South in Filinvest, Crimson presents the Hiraya Art Exhibit featuring works of Filipino artists whose styles are influenced by surrealism, impressionism, abstract and hyperrealism. For those wishing to purchase a work of art, there will also be an art fair on July 1 and 2.
For restaurant reservations and more information about Crimson's Philippine Independence Day activities, visit www.crimsonhotel.com/manila/ or call (02) 863 2222.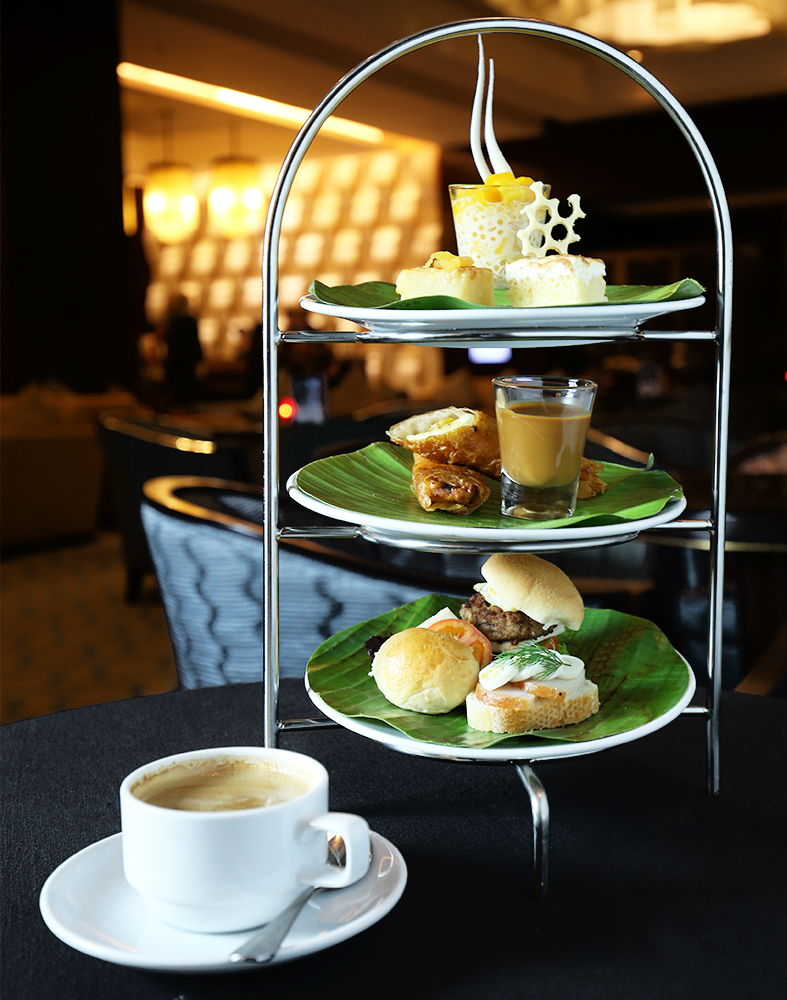 (Chef Del's merienda cena)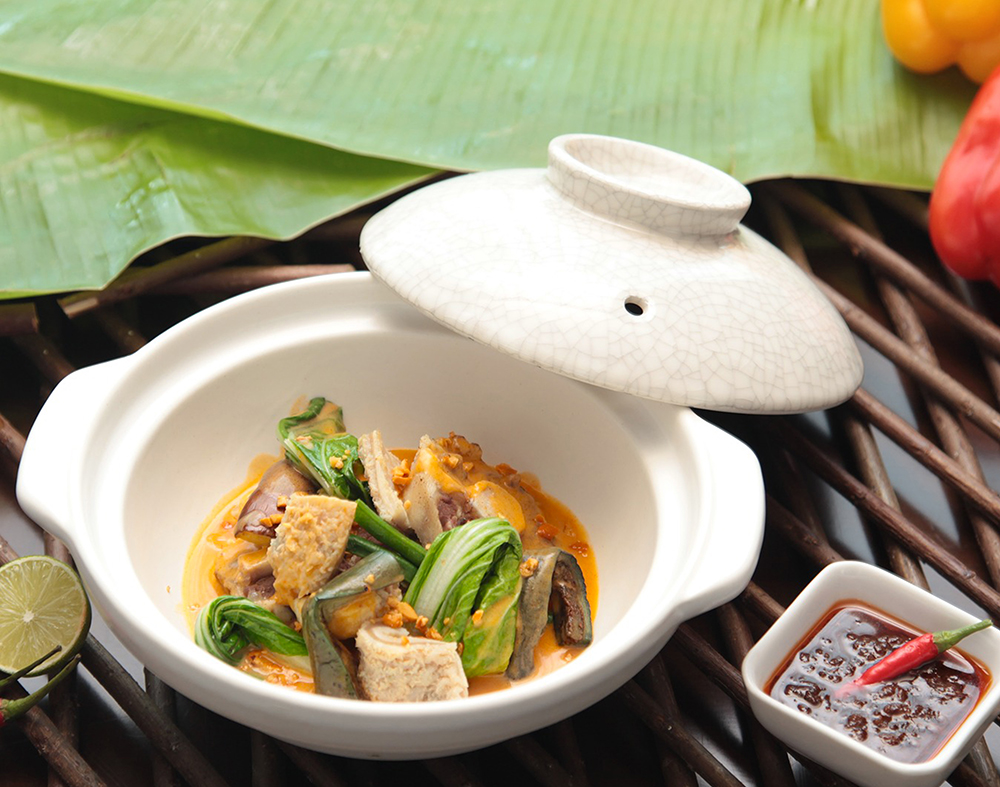 (One of the many dishes waiting at Pistahan sa Café 8)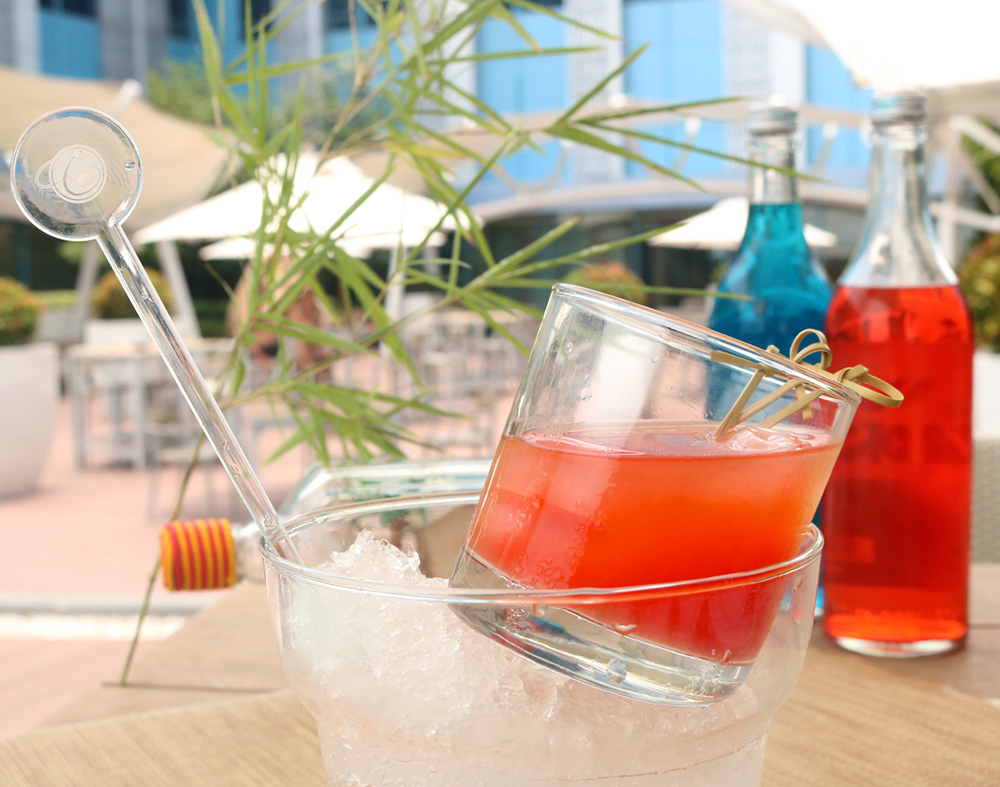 (Lambanog cocktail)