The upcoming holidays and no-work/no-school days are perfect for a quick getaway with your friends and loved ones. If there's one place you should be running away to, it's Anya Resort Tagaytay.
Anya Resort Tagaytay – which gets its name from the Sanskrit word for "limitless or boundless" – is a scenic and captivating beauty of a resort with sprawling green spaces and scenic ambiance with matching bespoke services and gastronomic culinary offerings.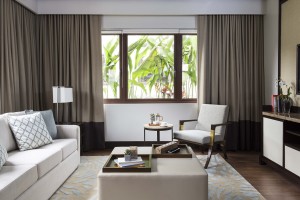 (The living room of the suite)
For lodgings, each suite is spacious, and features impressive views of the pool, garden and nature scenery and is provided with its own Lifestyle Assistant. The resort's different amenities and services are easily accessible from the suite. Enjoy recreational facilities like heated swimming pools, wellness spas, nature trails, jogging paths and borderless library (you can borrow a book and read in your room, garden or wherever you would like within the resort!).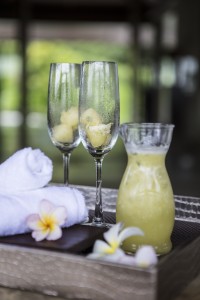 (Guests are welcomed with a healthy and refreshing drink)
To top it all off, Anya has a delicious array of well-curated menus by the internationally lauded Chef Emmanuel Stroobant. Savor delicious Mediterranean dishes cooked with passion, care and only the finest and freshest ingredients at the Samira restaurant. For al fresco dining, visit Anila restaurant and indulge in refreshing salads, juicy burgers, stacked sandwiches and specialty brick-oven pizzas while enjoying the cool breeze that comes with casual outdoor dining.
With such great hospitality and dining services, Anya Resort Tagaytay will be your go-to getaway spot.
Anya Resort Tagaytay is located at Buenavista Hills Road, Brgy. Mag Asawang Ilat, Tagaytay City. For more information, visit www.anyaresort.com.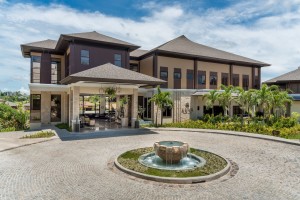 (Anya Resort Tagaytay will become your favorite getaway spot)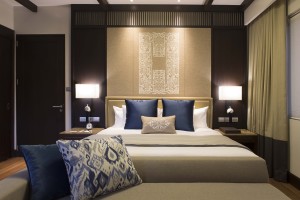 (Each suite is plush and homey)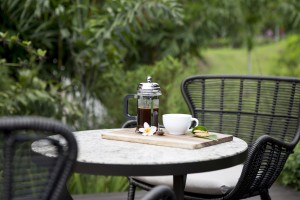 (Relax and enjoy the great outdoors in Anya Resort Tagaytay)