The ubiquity of the smart phone and its accompanying camera/s make it easier to take mementos of our happiest moments and to make memories that will last via photography. This is especially true in the Filipino context – we're just crazy about taking and posting those photos! That's why Cherry Mobile's new Flare S6 Series is the perfect for all of us photo-loving phone users.
The Flare S6 Series includes three phone models – the Flare S6, the Flare S6 Plus and the Flare S6 Selfie – all of which are equipped with state-of-the-art mobile camera technology. All photos and videos come out in crisp color and clarity, and can easily be uploaded to your social media using Cherry Mobile's user-friendly customized operating system, the Cherry OS.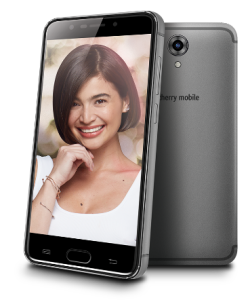 Cherry Mobile's Flare S6 is outfitted with 13MP selfie and rear cameras with various upgrades and filters that make smartphone photography oh-so-fun. To support these sleek specs, the phone runs on a powerful quadcore processor and is LTE 700MHz ready. The Flare S6 is available for only P3,999.
Next on the list, the Flare S6 Selfie is a powerful and compact gadget with 16MP cameras, a 5.2" FHD screen, 16GB memory, 3GB RAM and a 1.5GHz octa-core. This ultimate photo companion is priced at P7,999.
Last, but certainly not the least, is the Flare S6 Plus. It is a quad-camera phone with 16MP + 5MP front and rear cameras, as well as a wide 5.7" screen and a 18:9 trueview display. It carries a whopping 64GB ROM and 4GB RAM, and like the Flare S6 Selfie, runs on a 1.5GHz octa-core. Talk about state-of-the-art.
Don't miss out on any more great memory-making opportunities with Cherry Mobile's Flare S6 Series. Head to your nearest Cherry Mobile concept store or kiosk and snap away!
For more information, visit www.cherrymobile.com.ph