Filipinos love to go on Christmas trips, but that doesn't mean that you always have to leave the city to make it happen. A holiday stay-cation in the heart of Makati can be just as great as a trip out of town at Raffles and Fairmont Makati!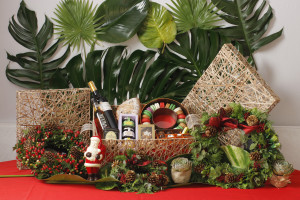 Stay-cationing has never been this jolly!
Enjoy a holiday getaway with the family anytime from Dec. 15, 2017 to Jan. 31, 2018 at Raffles Makati with rates that start at P12,700. This festive package includes breakfast buffet for two at Mireio or Spectrum, afternoon tea and evening cocktails for at the Writer's Bar, 20 percent off on a la carte treatments at the Willow Stream spa, and 20 percent off when dining at the hotel's restaurants and bars.
At the en-suite Raffles Residences, you can avail of a stay with a minimum of fie consecutive nights with breakfast for two at Spectrum for rates starting at P8,700. This holiday package includes P1,000 credit per stay, 20percent off on a la carte treatments at the Willow Steam spa and a 20 percent discount when dining in the restaurants and bars.
Fairmont Makati, on the other hand, is offering their own Yuletide package starting at P6,700 with breakfast for two at Spectrum, P1,000 credit per stay, 20 percent off on a la carte treatments at the Willow Stream spa and a 20 percent discount at the hotel's bars and restaurants.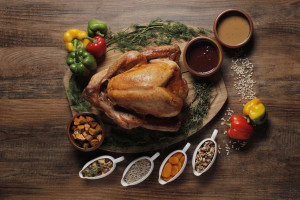 Christmas dining done right
Food is a key element in anyone's Christmas celebrations, and Raffles and Fairmont Makati offer only the best of holiday dining. Indulge in Mireio's five-course French-Mediterranean dinner on Dec. 24 for P5,250 per person, and the Christmas or New Year's Day bunch at P1,980 per person. They also offer unique holiday-themed cocktails at P395.
On the last night of the year, head to the Mireio Terrace for a smashing New Year's Eve party and watch the city's dazzling display of fireworks at P2,000 per person. Long Bar will also be the site of celebratory gatherings, with a table for four with a consumable amount of P7,500 or a table for eight with P12,000 worth of consumables and a complimentary bottle of sparkling wine will also be available.
All-day dining at Spectrum is also getting a Yuletide upgrade with everyone's holiday favorites. The Christmas Eve dinner buffet is offered at P3,250 per person, while the Christmas Day buffet can be availed at P2,500 a person. Those looking to ring in the New Year with a sumptuous feast can swing by the restaurant on New Year's Eve. All the delicacies found in the buffet are skillfully prepared with ingredients sourced from sustainable, environmentally responsible organization throughout the Philippines.
For more information, call 795 07 11 (room offers or reservations) or 795 18 40 (dining offers and reservations), or email bookus.makati@raffles.com or reservations.makati@fairmont.com.